With the impending snow, the Ohio State Highway Patrol has a few recommendations for drivers.
Lt. Tim Grigsby advises people to get their errands done ahead of the weekend to avoid driving in the poor conditions. If you do have to drive, he said to increase your following distance as well plan more time for your trip. As for the entire winter season and the unpredictable weather, Grigsby wants motorists to take a proactive approach by packing an emergency supply in their vehicles. Items such as flashlights, non-perishable food, water, jumper cables, gloves, and blankets.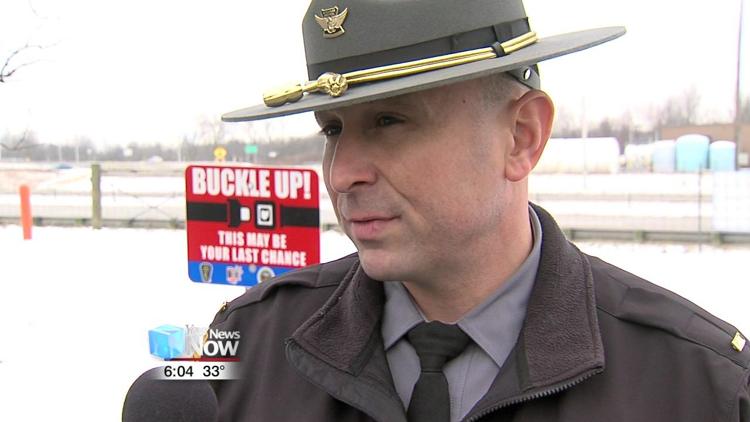 "And another thing is if you are involved in a traffic crash, make sure you stay inside your vehicle if you can, especially busy thorough affairs, such as I-75, U.S. 30," said Grigsby. "We have seen instances where people are severely injured or killed because they are involved in a minor crash and then they get outside their vehicle and are struck by another vehicle who lose control."
Grigsby also recommends always having your gas tank above a quarter of a tank in case of emergencies.