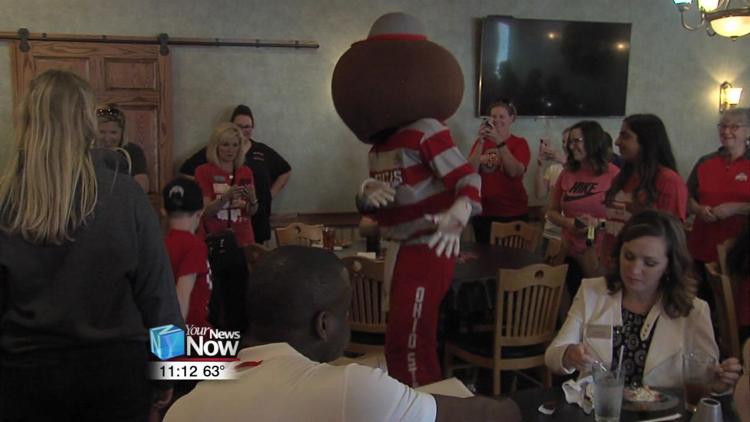 The Buckeye Bus made a stop in Putnam County on Thursday.
Ohio State University hosted luncheon at the Red Pig Inn in Ottawa for alumni and current students. OSU cheerleaders were joined by Brutus, the marching band drum major and university president Michael Drake to hang out with Ottawa-area Buckeyes.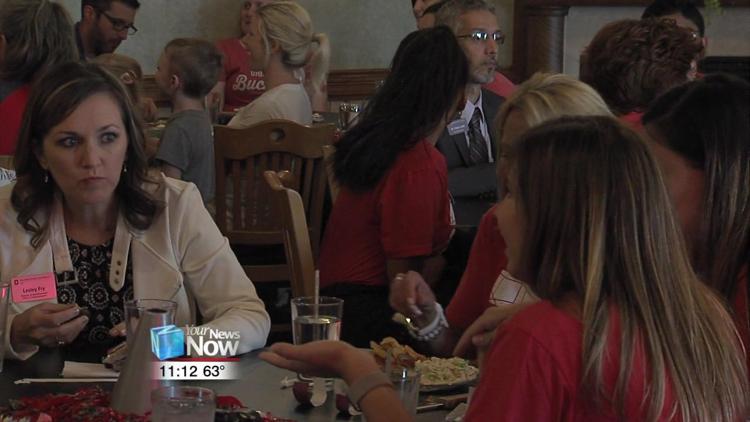 The university holds events like these all around the state in an effort to connect with and celebrate the OSU family.
"We have Buckeyes everywhere doing great things, so it's a great pleasure for me to go and meet our alums out there, businesses like this that are run by Buckeyes," said Drake. "We go to farms, we go to factories, we go to the places people are. It's wonderful to share with them how important they are to us and to learn from them those things that we can do better."
And for incoming freshmen, they get the official welcome to the Buckeye nation before they head off to college.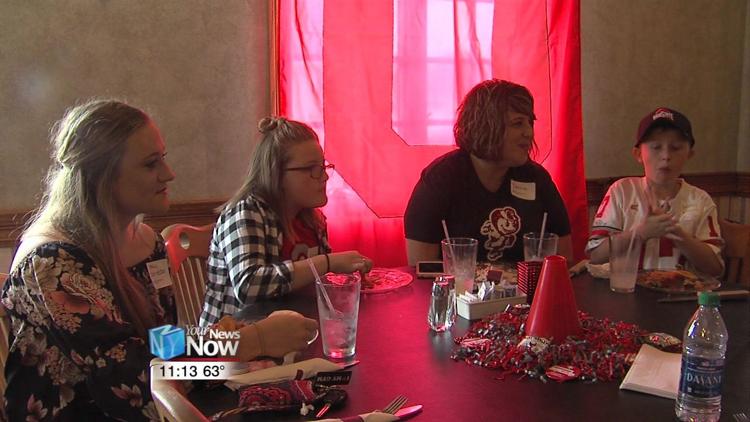 "It was cool to see different people that I know that have graduated at the alumni, and to be able to talk to the president was really cool," said Maddie Nicklaus of Columbus Grove, who will start at OSU in the fall. "Ohio State, even though it's big, it's pretty little and we get to know a lot of people."
The stop was a part of the school's annual Northwest Ohio State Tour.