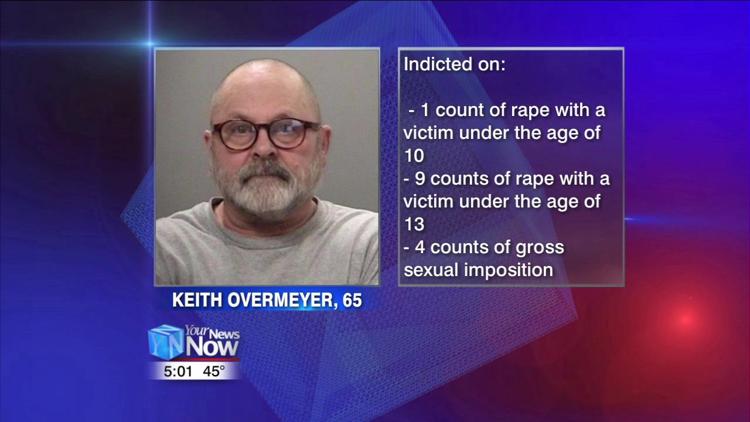 An Allen County man could be facing life in prison for allegedly having sexual contact with children. Keith Overmyer, 65 was indicted by an Allen County Grand Jury on ten counts of Rape and four counts of Gross Sexual Imposition. He pleaded not guilty to all of the charges during his arraignment on Friday.
The indictment says the alleged crimes happened multiple times between January 2017 and March 2019. One of the ten rape charges involved a victim under 10 years old. He could get life in prison if found guilty.
The other nine involve a 13-year-old girl and he could get 11 years in prison for each count. Overmyer is still in jail on a half a million dollar bond.