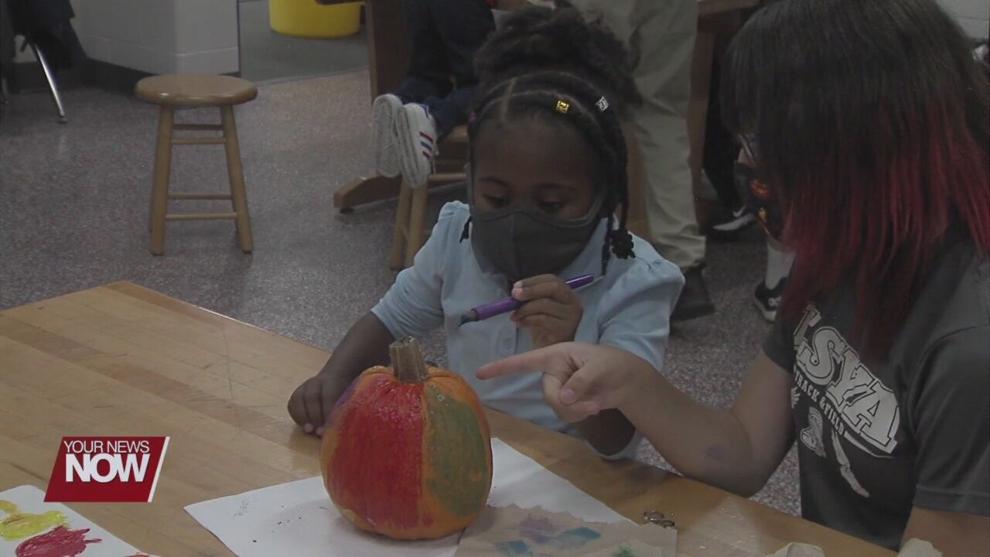 Kindergarteners painted pumpkins on Wednesday afternoon with the help of their 8th grade buddies.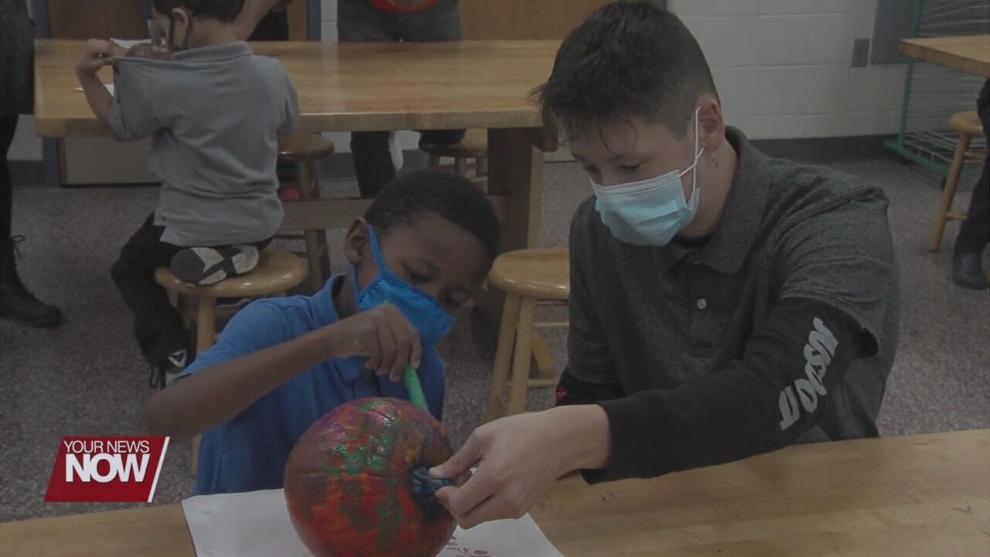 8th graders at South Science and Technology Magnet are paired up with a Kindergartener to help teach the older students more about education and foster connections between students that would normally not interact very often.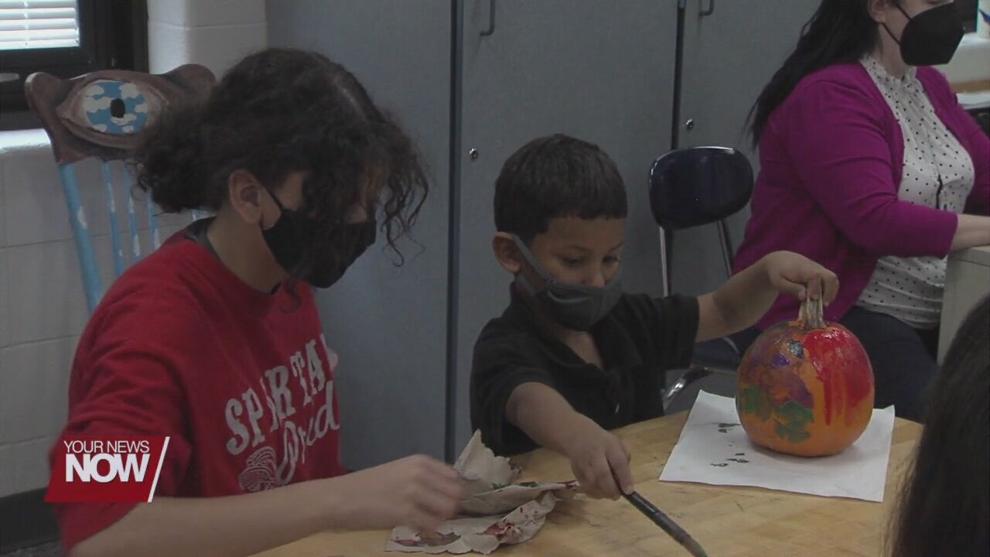 "It's nice to see that relationship; in the hallway, when they're passing their buddy, they'll say 'That's my buddy!'," said Ashley Baber, a Kindergarten teacher at South. "It just helps them, it's something for to look forward to, and for the eighth graders, it's giving them expectations and help them foster these Kindergarten kids."
This activity is just one of many that are held with this group at South throughout the year.