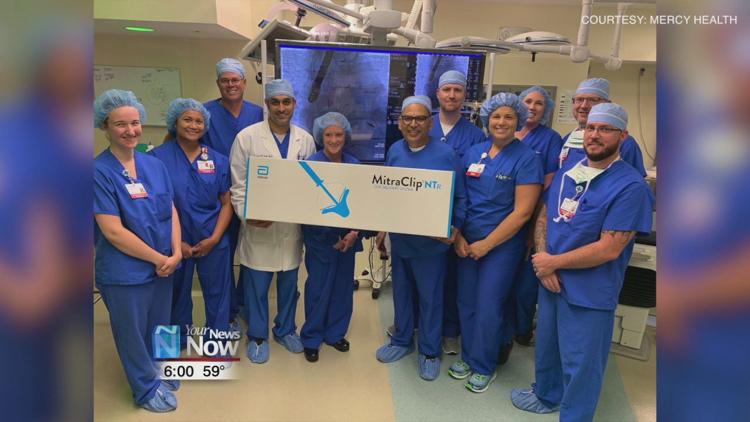 While being tended to at Mercy Health-St. Rita's, Ernie Hines made history on Thursday.
"I never knew that (until) it was done," said Hines.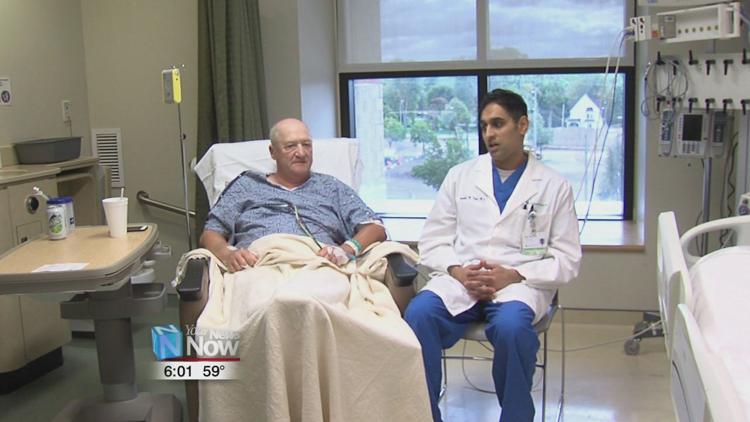 In the greater Lima area, it was the first time a heart procedure was done involving Mitraclip. Open heart surgery was not required.
"We are officially able to offer every single procedure that anybody else can offer for interventional cardiology and management of heart disease," said Dr. Sandeep Patel, an intervention cardiologist. "So that's a huge deal for us and it's a huge deal for the community."
A team and procedure that has been in the works for over a year. It's a process that's not new in the country, but if you needed it done, you had to find a hospitable outside our area to do the surgery.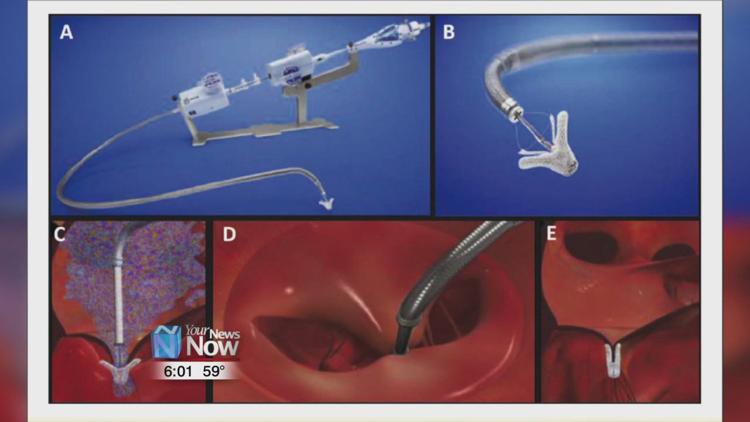 It's a procedure that uses a catheter to go in and attach a Mitraclip to correct a malfunctioning heart valve.
"Ernie is a true testament of courage for us," Patel said. "He really put a lot of faith in us and I think that's what is remarkable about the Lima community. That they're putting faith in a team that they're not used to."
Hines has had a few heart surgeries in the past. That's what prevented him from not being able to have open heart surgery again. The remarkable thing about this procedure though, he had the surgery on Thursday and Hines went home on Friday.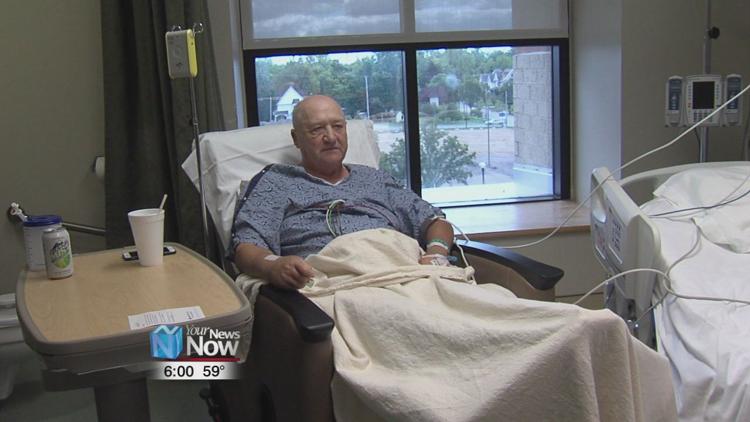 "Oh it's so much different," said Hines. "I had my first one done in '86 and I was in the hospital 11 days, yeah."
Hines said this is by far the best he's felt after surgery. An open-heart surgery takes about four to five hours. Patel said Hines surgery took an hour and a half.
"Looking at him this morning, when I saw Ernie, that's when I knew this was perfect," said Patel. "This worked better than we could've ever imagined. We exceeded every single benchmark, yesterday, on the first time we ever did this with Ernie."
People are already scheduled for this surgery, which could be done once or twice a month now a St. Rita's.
"I recommend it," Hines said.