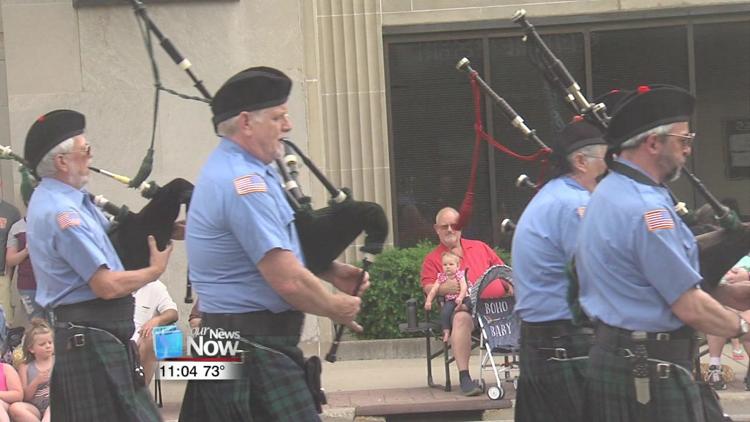 One of the oldest Van Wert traditions returned to its downtown this weekend.
The 43rd annual Peony Festival was in full swing today as the crowds came out to enjoy the shopping, activities, and the ever-popular parade. The festival is one of the longest-running traditions the city has. Because peonies aren't as prevalent in the city as they were when the festival first began in the 1930s, today's Peony Festival is a celebration of Van Wert's past.
"We were known for the peonies," said Peony Festival Board President Vickie Schulte. "Now, they're going to see that there's not that many here now. We still have a lot of the community but the weather's changed, they bloom pretty much early, the economy changed so things like that aren't nearly as affordable and bring in the income as they used to but it's just a tradition that lived on."
The festival wraps up on Sunday with the garden tours at various locations and the Van Wert County Jubilee Flower Show at the Wassenberg Art Center.