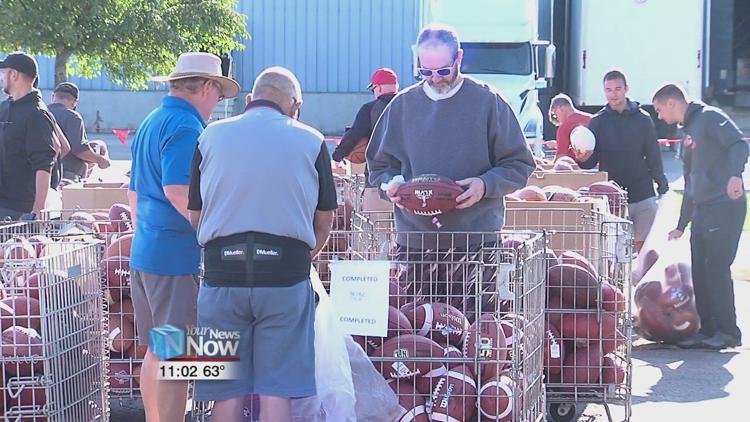 Moving up the date to coincide with Ada's Football Festival, Wilson held their annual garage sale this morning.
People from near and far lined up for the four-hour event to get their hands on a variety of Wilson products that have been significantly marked down. As always they had their $5 section where everything inside was just that price. Wilson had been compiling equipment for the last month to get ready for today. One shopper from Freemont, Ohio said he was there for the first time and was blown away by Wilson's event.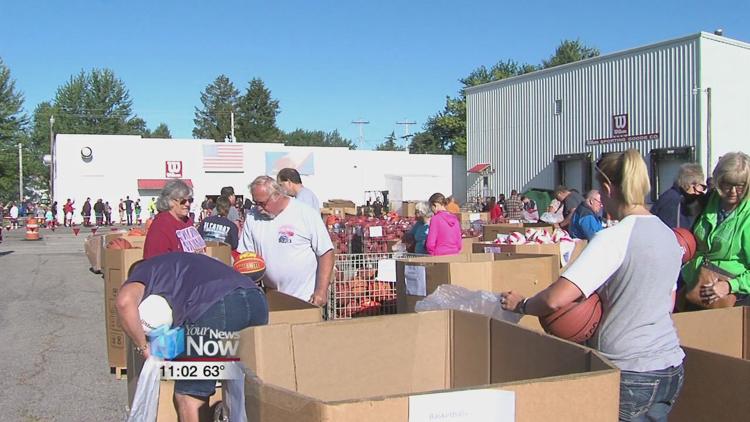 "I heard a lot about this, never really been here, said Colin Gregory, resident of Freemont, OH who made the trip for the garage sale. "They have a lot of great products and I was actually pretty amazed to be here. Just trying to get a lot of sporting goods, I've got a lot of nephews that are involved in sports. So, I want to load up for them."
Gregory said he plans to return next year for the prices that can't be beaten.