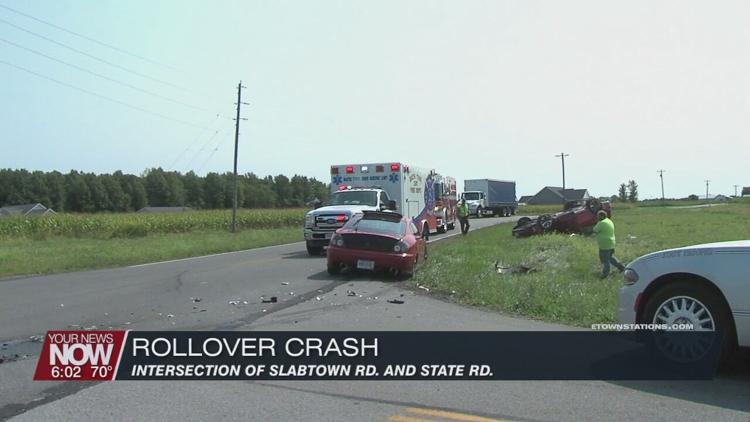 A car overturned in a crash at the intersection of Slabtown and State roads.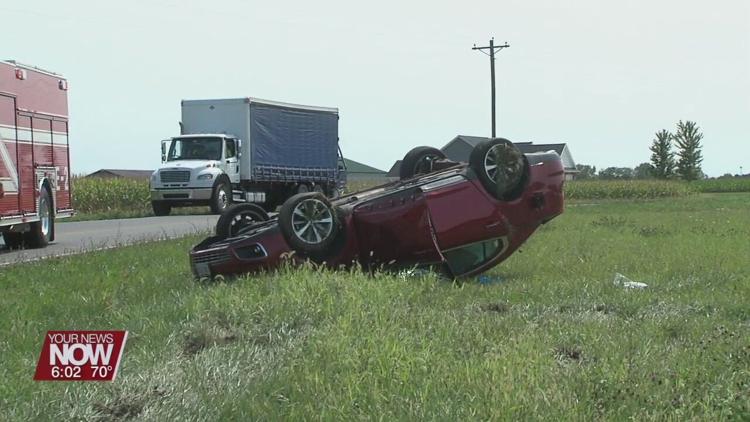 Ohio State Highway Patrol troopers were on the scene around 2 p.m. Tuesday afternoon. A Hyundai was headed west on State Road and failed to yield for a stop sign. The driver then ran into a Lincoln that was headed south on Slabtown.
The Lincoln ended up overturned off to the side of the road. That driver was transported to St. Rita's. The other driver had minor injuries and was cited with failure to yield.
Bath Township Fire and EMS were also on the scene.