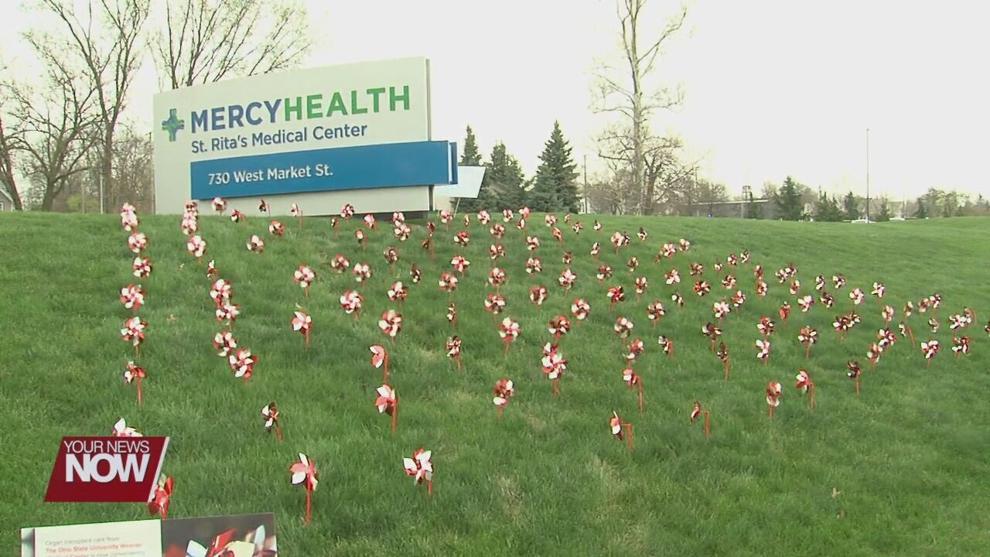 A pinwheel garden installed at Mercy Health - St. Rita's Medical Center will show the impact of organ donation and transplantation.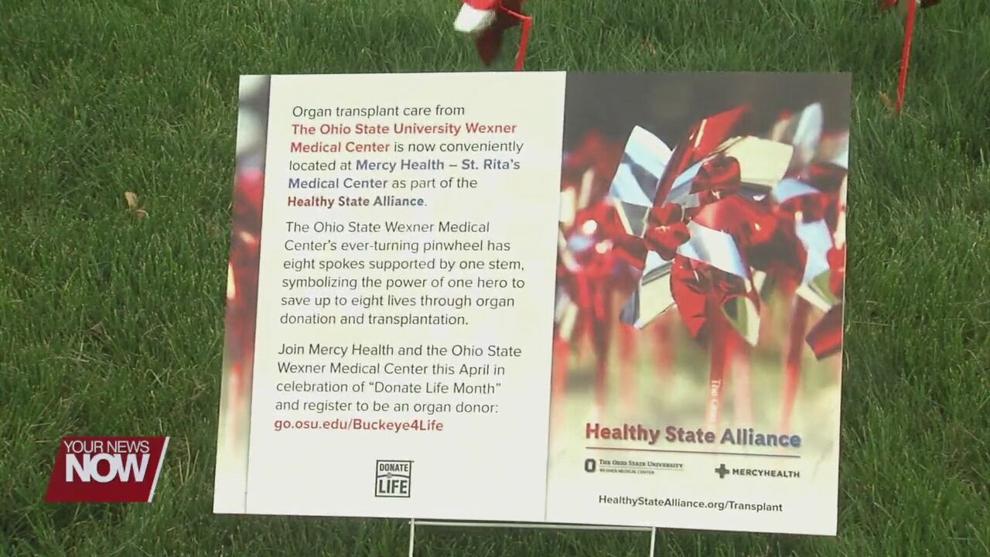 The hospital has partnered with Ohio State Wexner Medical Center to promote awareness during Donate Life Month. 
The pinwheels are symbolic, with eight spokes supported by one stem, showcasing how organ donations from one person can go on to save up to eight lives.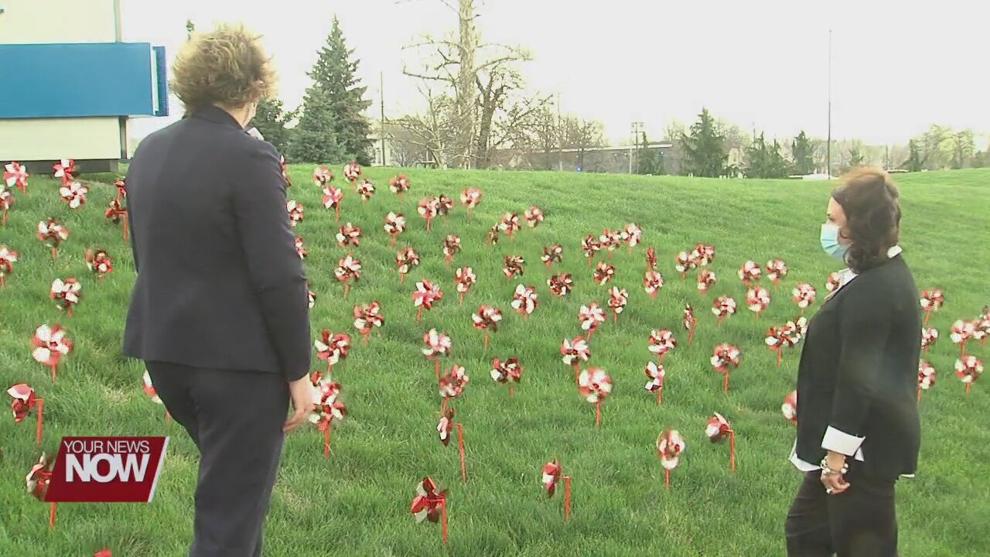 "Having enhanced access to one of the nation's premier transplant centers close to home has allowed our patients and their family members to stay within our community for transplant care," said Ronda Lehman, Mercy-Health Lima President. "These pinwheels are just a small visual reminder of the importance of becoming an organ donor and of the many lives we can impact with this very special gift."
Ohio State Transplant Care at Mercy Health - St. Rita's Medical Center provides pre-transplant evaluation and education for kidney, liver, and lung transplantation. 
"It does save lots of lives," said Kate Blue, Senior Nursing Administrator. "Many organs can be obtained from one patient, and then transplanted into multiple patients going forward. It doesn't have to be one patient. There are many patients that can receive that donated organ and have an improved quality of life going forward."