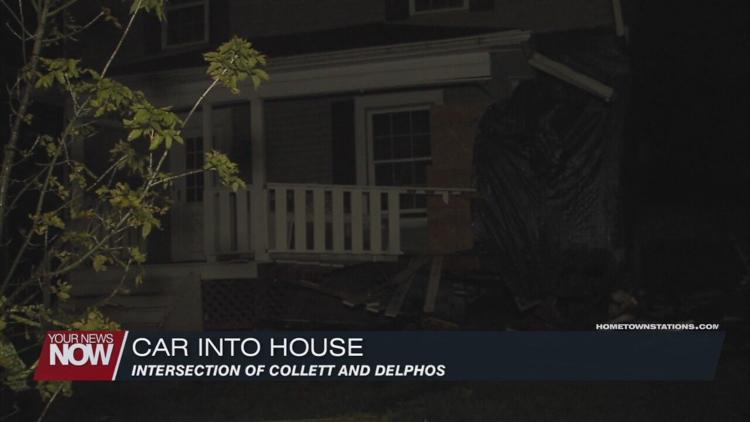 Two people are in custody and one individual is still on the run in Lima after law enforcement says a short police chase turned into the car running into a home, which then turned into a foot chase.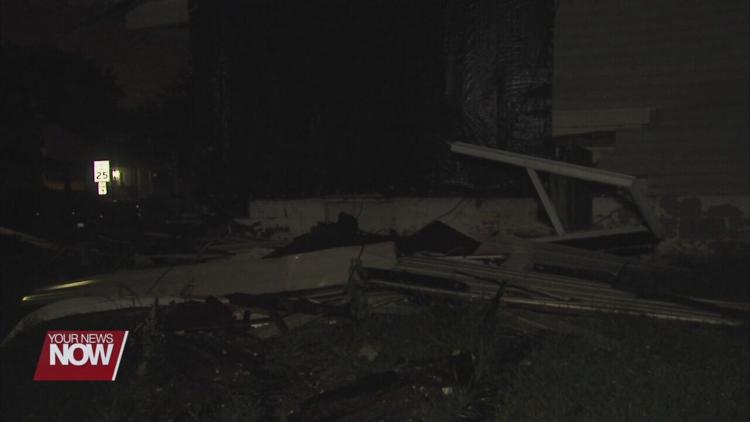 The Lima Police Department says around 7:30 p.m. Tuesday night, officers went to stop a car for blowing through a stop sign. After a short pursuit, the car crashed into a house in the 700 block of North Collett Street. Police tell us two passengers were taken into custody, and a third person ran off. Police set up a perimeter and officers chased him but he got away.
We're told this is the second time in months this house was hit and in the same spot. There are no reported injuries.