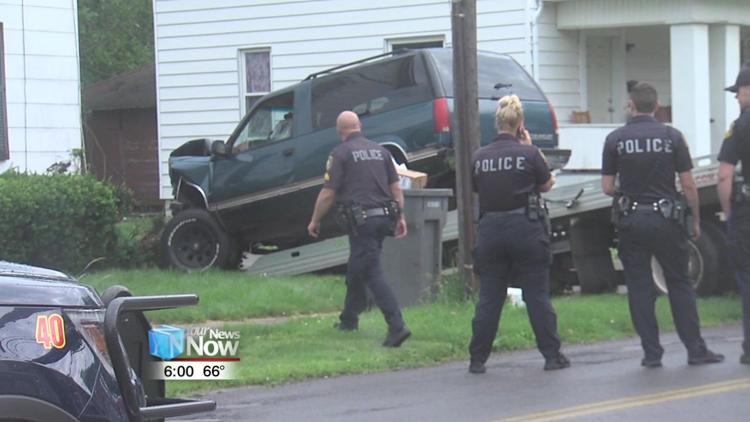 The Lima Police Department is investigating after an SUV drove into a house on Saturday.
Police were called to the 900 block of Metcalf Street just before noon with reports that a blue Chevy Tahoe had struck the southwest corner of a house.
Visible damage was caused to both the house and the car. The Allen County Sheriff's Office assisted on scene.