The Findlay Police Department is looking for a suspect that robbed a local Kroger store late Wednesday afternoon.
According to the Findlay Police Department, a suspect entered the Kroger on 6th St. in Findlay, just after 5 p.m. and demanded cash. He then made off with an undisclosed amount of money. The suspect had a tattoo on his inner right forearm. He was last seen leaving the store on a ten-speed style bike, with a basket on the front handlebars.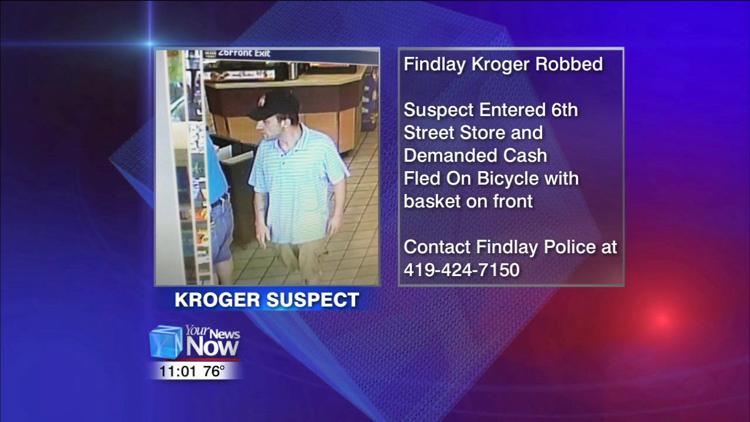 If you have any information, you are urged to call Findlay Police at 419-424-7150 or Crimestoppers.