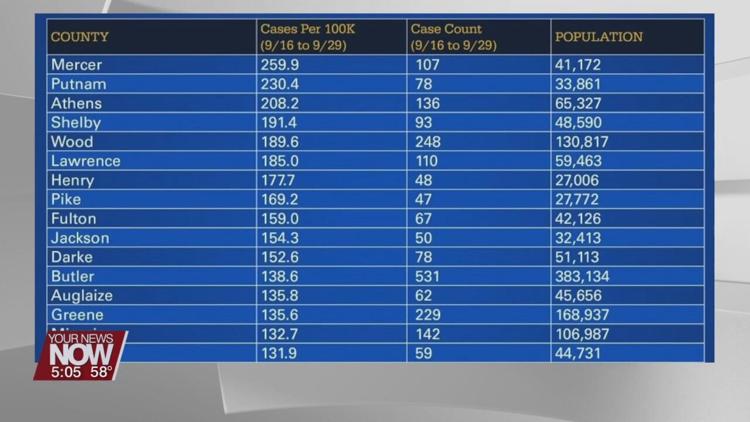 Governor Mike DeWine taking the time to update the state on the COVID-19 situation and about the upcoming presidential election. DeWine releasing the latest alert level map, and 11 counties are in the red level, including Mercer and Putnam Counties. This is the highest number of red counties than at any point in September. As for the number of cases per capita for the last two-weeks, Mercer County retook the top spot and Putnam moved to two, Shelby county is four, and Auglaize County is 13th.
Partly because of the coronavirus, there has been over 2 million requests for absentee ballots for the November election. During the briefing, DeWine also wanted to reiterate the safety and sanctity of Ohio's election process, because Democrats and Republicans have worked together to make it that way.
"Ohioans can be assured of a fair, orderly, election this November," says Gov. DeWine. "As our history proves our election process in Ohio is orderly, it is transparent, it's bipartisan, as Ohioans can and should expect the will of the people in November will be respected."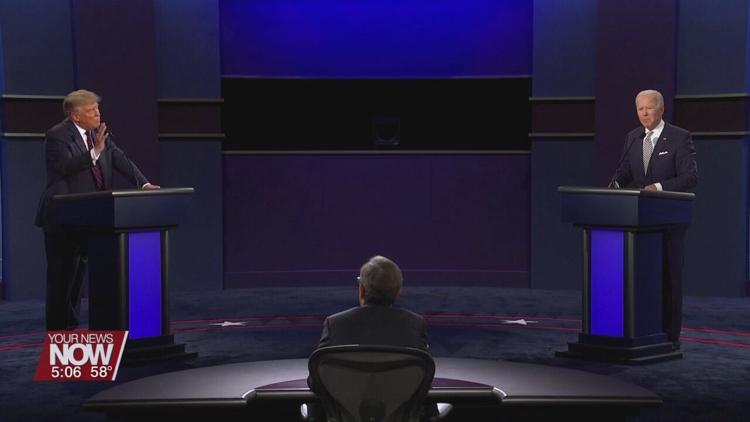 DeWine also talked about Tuesday's presidential debate in Cleveland. He called it 'not our country's finest 90 minutes' and he hopes the next debate focuses on the future of the United States.