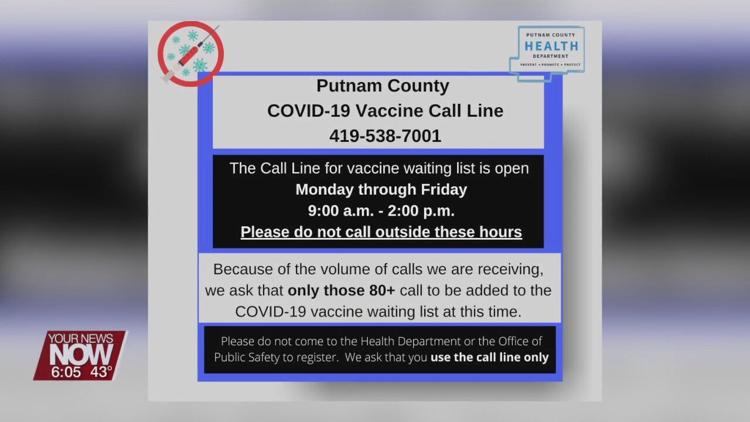 To help administer the COVID-19 vaccine, the Putnam County Health Department has started a call line to sign up residents.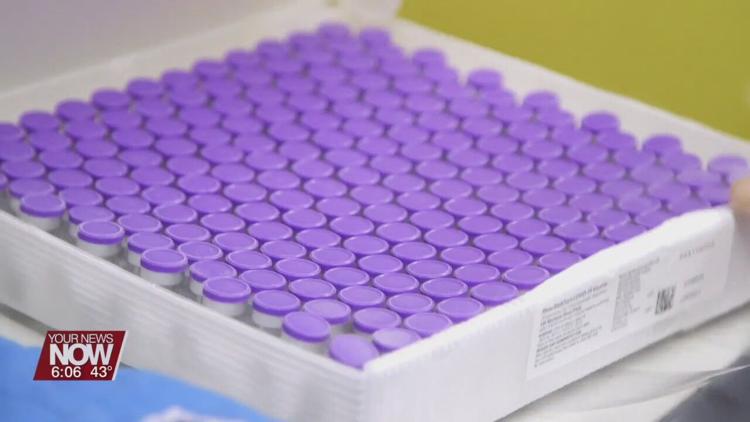 Those 80 years of age or older in Putnam County can now contact the vaccine call line to be put on the waiting list. Eligible residents can call between 9 AM and 2 PM. Starting January 18th, Phase 1B vaccinations will begin with that age group. So far, they have vaccinated around 250 healthcare workers in Phase 1A.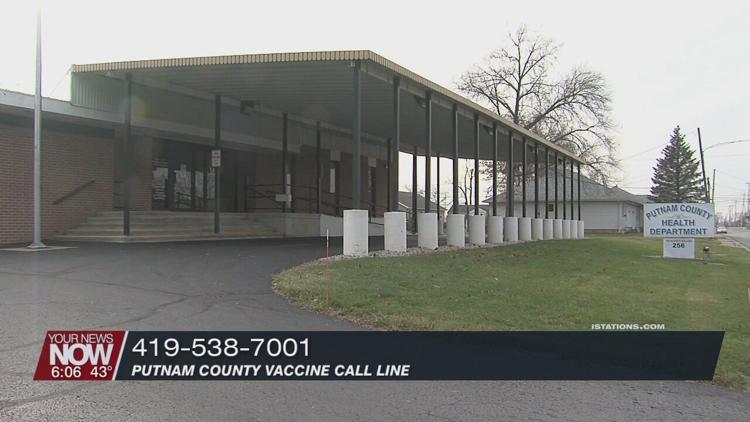 The health department asks those younger than 80 to not call at this time, as it is crowding the line. They will continue to update the public when vaccines can open up to younger ages.
"We're waiting to see how things are going. Right now we have quite a number on our waiting list," says Kim Rieman, the Putnam County Health Commissioner. "And you know we're really just looking to see how much vaccine we're going to get and what our partners are going to get and how many we feel we can get vaccinated in Putnam County. So, as we see we're making headway and getting through that 80 and greater, then we will start opening up that call list for individuals who are under 80."
If you are 80 years and older, you can call to register at 419-538-7001.
The Putnam County Health Department wants to remind those calling that if they aren't scheduled for a vaccination in the next shipment, that they are still on the waiting list.
For more information and updates, visit putnamhealth.com.