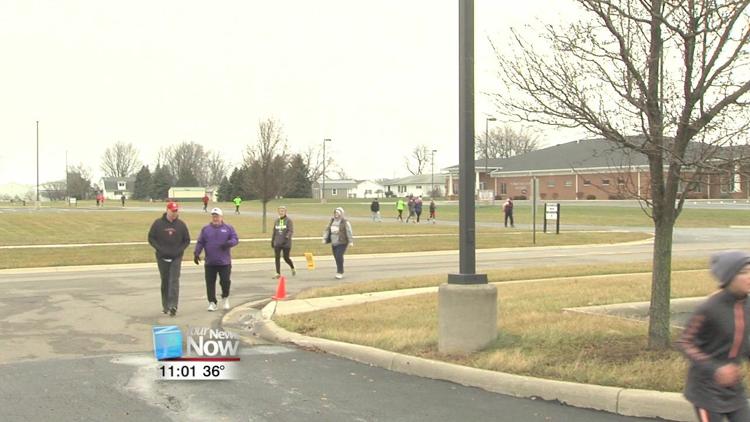 While many Americans are out celebrating the New Year, one group of community members decided to start 2019 on the right foot.
For the past four years, the Putnam County YMCA has hosted the Chilly 5K, a race that helps fund many of the organization's initiatives. Every New Year's Day, dozens of community members come out to run the 5K, a three-lap course which wraps around the Y.
There were more participants this year than in the past, which many believe is because of the warmer weather.
"As a winter race goes, it was almost perfect conditions. There was very little wind and the temperature was nice and very comfortable," said Gene Hobest, a Chilly 5K participant.
One first-time participant says he came out on New Year's Day because of a promised he made to his daughter to lose weight. Overall, he said the event was a great experience.
"It was a lot of fun and a lot of energy around here and a lot of encouragement," said Mike Giesken, another Chilly 5K participant. "So, it was a lot of fun and it was a community thing, so that's a good thing to do."
This is an event that the Y hopes will motivate people to continue with their fitness goals and remain healthy.
"Just want to get everybody going in the right direction," said Brian Barhorst, Putnam County YMCA associate executive director. "We know that everyone starts their New Year's Resolution on January 1. Most of the folks that have done it are past participants in our Chilly 5K and most of the folks have continued throughout the year, so hopefully, these new people will continue on the path to success for 2019."
At the end of the race, participants were offered hot chocolate and chili and medals were presented to the top two finishers in each age group.