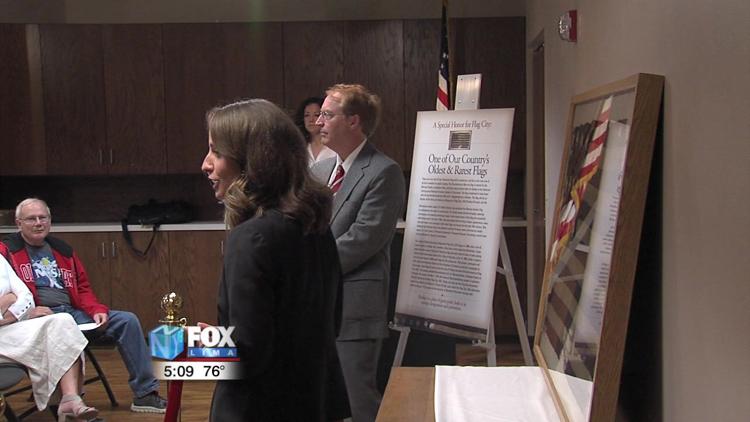 A rare and patriotic display has found a temporary home in Flag City, USA.
The Hancock Historical Museum chose flag day to unveil their newest display: a rare, 13-star American flag that dates all the way back to the Revolutionary War era. The flag, which can be traced back to Boston's Fort Independence, is on loan from the Ohio family that owns it. It is the only one of its kind to currently be on public display and something that is extra meaningful for Findlay, known as Flag City, USA since the 1970s.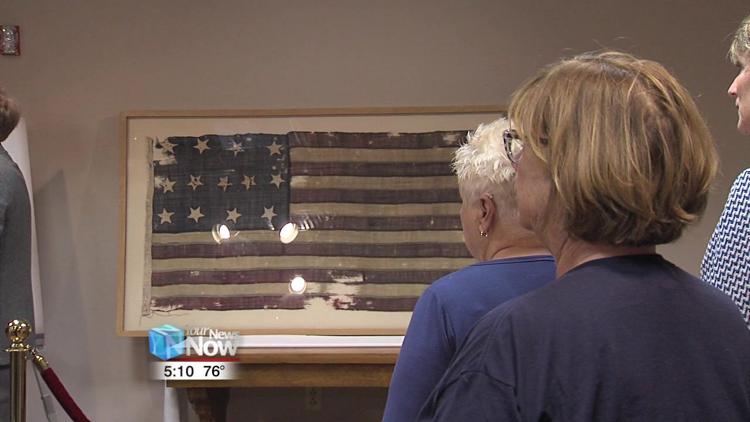 "This is something so very unique," said museum Exec. Director Sarah Sisser. "There are very, very few 13-star flags left in our country and this is the only one on public display in the world, so for us to have it here at our relatively small county museum is just a great privilege."
James Mooney, whose family has owned the flag since 1906, says he hopes that museum-goers feel the significance of the flag and the ideas behind it.
"I'd like people to remember that when this flag was being constructed, so was our country," said Mooney. "The ideas this flag has come to represent throughout the globe were all brand new. I hope people that come here will have an opportunity to get close and see the threads. It gives you goosebumps because you can really see the age of it and feel the significance of its history."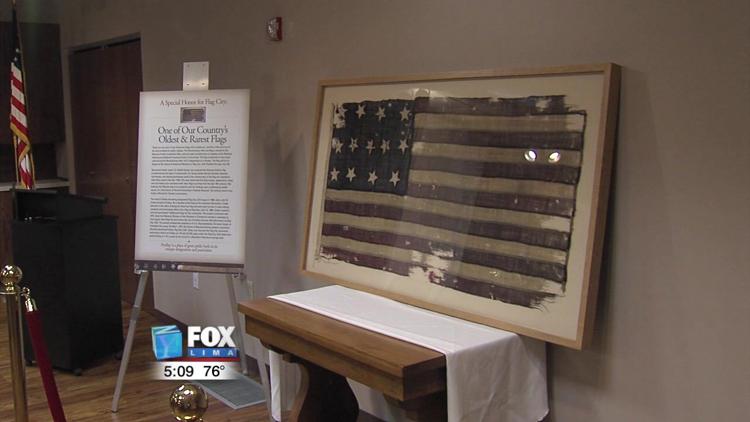 The flag will be on display at the museum through July 5. Regular museum hours are Wednesday through Friday between 10 am and 1 pm and Sundays from 1 am to 4 pm.