A local hospital is showing its appreciation to employees during National Hospital Week.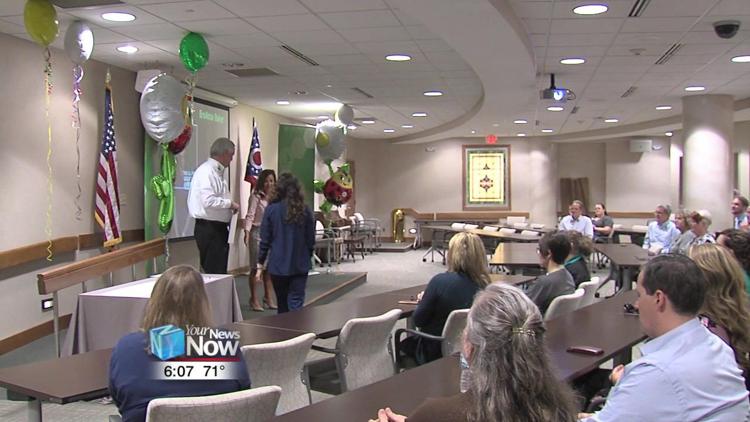 Wednesday, Lima Memorial Hospital took the time to hand out their Great Care Awards. President and CEO Mike Swick said its an opportunity to recognize those associates that have gone above and beyond in their care practices all year. The award winners were also nominated by their peers. 14 associates received the award this year. The winners are Marty Burgei, Miranda Price, Lindsey Babcock, Jessica Doty, Megan Wagner, BreAnna Baker, Jenna Kingrey, Marcy Schneider-Hoffman, Angelo Lombardo, Stephanie Reindel, Dawn Snapp, Brittany Kramer, Lisa Deibler, and Vicki Dahill.
National Hospital Week has been around since 1921. Swick said when this week rolls around he loves seeing the excitement and the interaction among employees.
"It says a lot to me because it tells me that my patients and my peers do recognize what I do," Marty Burgei said, an award recipient and RN. "And it means something and I mean something to the patients and I do make an effect on them."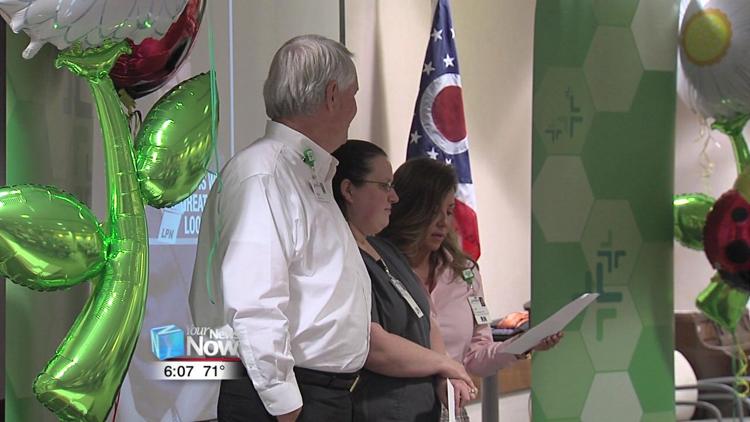 "I think it pretty much embellishes who we are and what we are when you think about the people that are involved in stuff," Swick said. "We provide great care here and this is kind of that recognition we like to do for our associates. Wish we could do it every day of the week, but it's kind of one of those--our special time for them. This being Hospital Week it's great too because we can share it all with them."
The hospital is also showing its appreciation to the staff by serving up some meals all week long.