Cheerleaders from across the Greater Lima region came out the Auglaize County Fair to compete in the annual competition.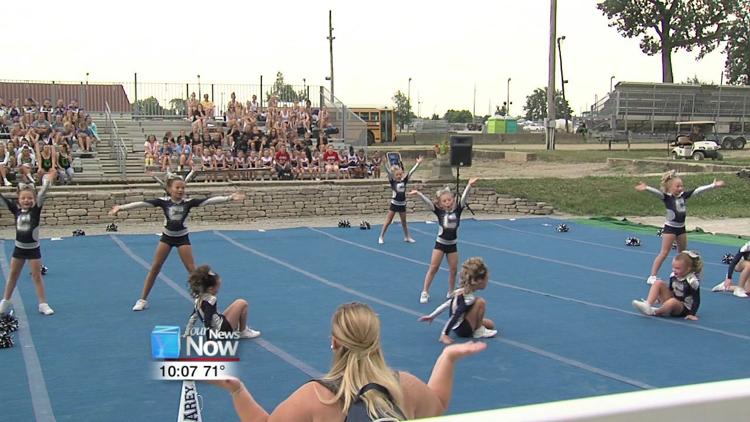 The cheerleaders danced, cheered, and tumbled Monday evening as they competed for the first place prize. There were more than 30 squads who participated in the annual cheerleading competition at the fair. The Riverdale midgets division took first place. The Carey Devils took first for the minis division and the tiny division.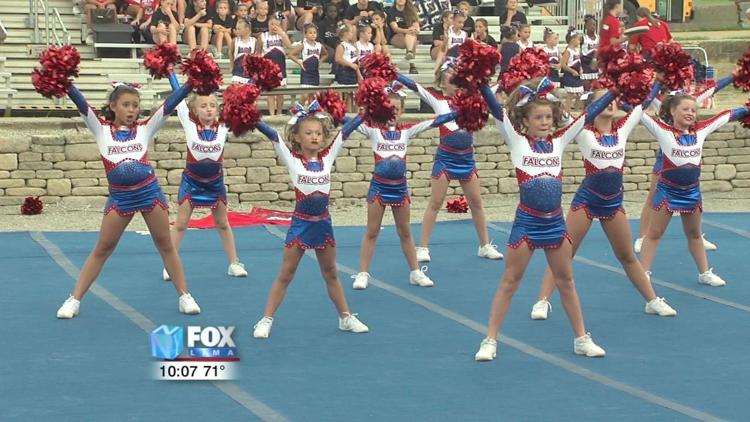 "We love winning," said Kari Kessler, the Carey tiny division head coach. "But it's so good to see the excitement on the kids' face. I coach four, five and six-year-olds so they just really enjoy it."
Due to the heavy rain, not all squads were able to compete. The competition will be rescheduled at a later date.