The Red Cross of the Ohio Buckeye Region has been hard at work assisting those affected by the recent tornado in Celina.
The Red Cross was helping residents Tuesday morning with their casework, which involves those with the Red Cross offering financial help and advice in the aftermath of a disaster. The Red Cross has been helping out in Celina since the storm hit last Monday night, and the casework is just the next step in getting residents back to their normal lives.
"This is part of the recovery process; first is speedy response, which is getting immediate needs met - so shelter, food, making sure everybody is safe - then we move into the recovery phase, and that's where we are now," said Jennifer Bowers, Communications & Marketing Director for the American Red Cross Ohio Buckeye Region. "This is when people are reassessing their lives and saying 'Oh my gosh, I lost so much, what do I need, how can I get back on my feet'."
The Mercer County Commissioners are also planning a meeting later this week to find out what kind of relief that they still need for those affected.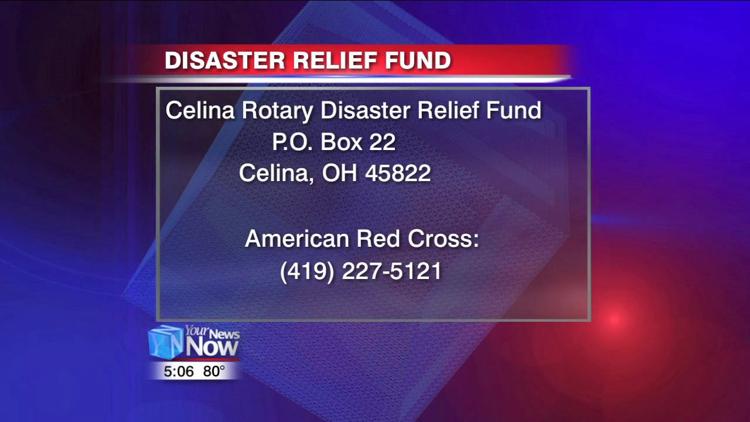 "Working under the direction of our Mercer County Emergency Management Director, will have a meeting on Thursday (June 6th), bringing in area leaders to look at where things are at currently and look for that long-term plans," said Greg Homan, Mercer County Commissioner. "One of those issues will be housing, especially long-term housing here locally."
The Rotary Club of Celina is accepting donations to help with the relief effort. Donations can be made to "Celina Rotary Disaster Relief Fund" at PO Box 22, Celina, Ohio 45822. To contact the Red Cross for their services, you can call the local number at (419) 227-5121.