The food's obviously a big reason why we come to the county fair, but how often do you get to go behind the scenes and see how some of this fan favorite food is made?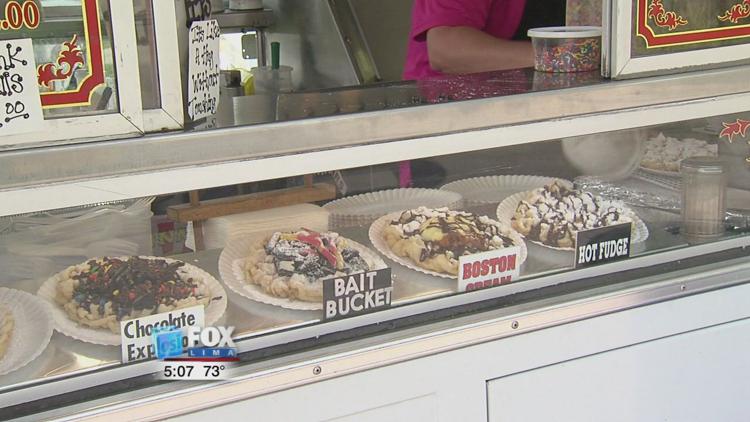 Ashley Freemen of Harvell's Concession took me through the rigors of making a funnel cake. She showed me with the right equipment, it's a simple process that takes no more that a minute and a half.
After a little demonstration I tried my hand at it. A secrete batter recipe is pre-made. Then you pour the batter in whatever pattern you're feeling at the time in a circular cutout in the fryer.
After 30 seconds you send it down the fryer where it's flipped and fried for 30 more seconds. Finally add the toppings.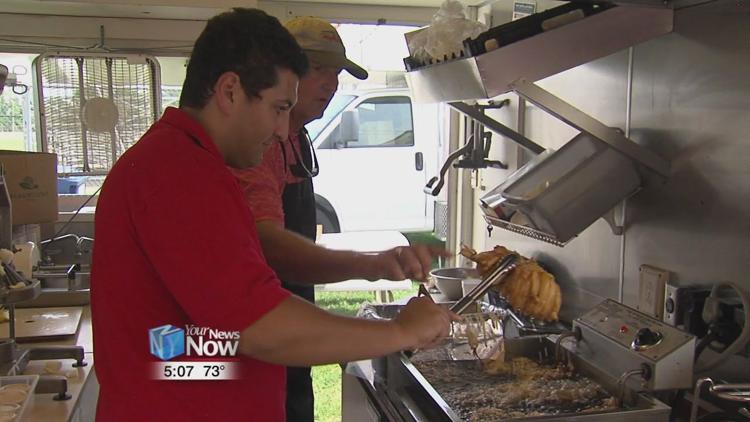 This dessert happens to be easier to make at the fair than at home Freeman said.
"It's going to be very hard for someone to do at home, especially if you don't use all the right ingredients," said Freeman, a manager at Harvell's Concession. "Everything's just going to fall apart, it's not going to stay together, so."
The next crowd pleaser I tried out was a bloomin' onion at Mikesell's Concessions. It's one of their most popular items at their stands that specialize in fried foods.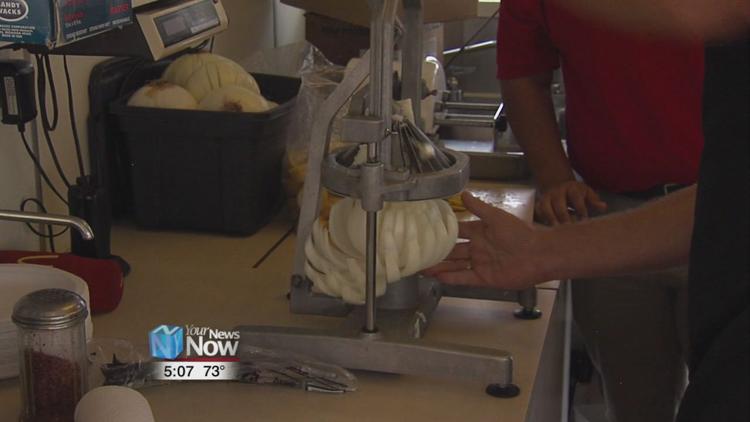 Owner Reed Mikesell gave me the run down, which seemed pretty straight forward, but it's tougher than it looks.
The onions are different from the ones they use for onion rings and it gets dipped in a family recipe batter for frying. It needs a few minutes on both sides before being put on a plate and 'de-cored.' Then the sauce of choice is added and served up.
Like the funnel cake this would be hard to replicate at home.
"The problem is you usually don't have a cutter for it," Mikesell said. "We have a commercialized cutter we use to cut them. And when you fry them it has to be a certain temperature for the batter to crystallize on to the onion."
The food exclusivity is what the vendors say draw us all to the fair.
"It's one of those items you can only get two or three times a year usually if you go to the local festivals or some area fairs," said Mikesell.
"With all the different flavors we have and all that I think it is one of the biggest top selling things out here because it's something you can't get everyday," Freeman said.