As public hearings are set to begin next week into President Trump's phone call with the Ukraine leader, the Republican leadership is looking at making a move to put Jim Jordan on the committee conducting the hearings.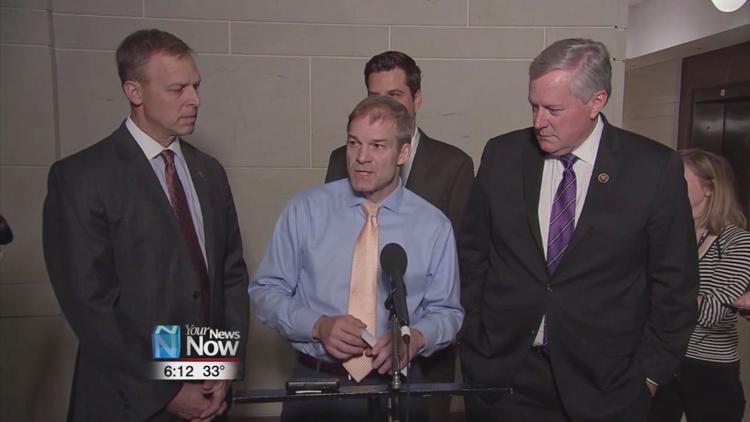 There have been reports that House Minority Leader Kevin McCarthy would temporarily re-assign the Ohio congressman to the intelligence committee during the upcoming hearings. Jordan is currently the ranking member of the House oversight committee and has been an outspoken opponent of the Democratic party moving forward with the impeachment inquiry. Yesterday(11/6/19) he told reporters when it comes to testimony transcripts, the democrats are "cherry-picking" which transcripts they release and when.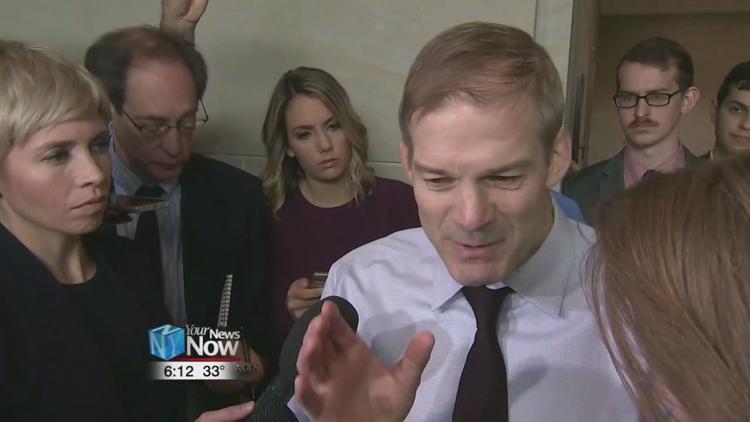 "Ambassador Volker in his testimony as the special envoy, as the guy who was -- who was the professional here. The guy who has been focused on this, who's the special envoy to Ukraine, backed all that up in his testimony. But oh, no one wants to talk about that. Democrats don't want to call him as the first witness even though he was the first witness to be deposed. That I find interesting," said Rep. Jim Jordan, (R) Ohio's 4th District Congressman.
The public hearings with the intelligence committee will start next Thursday(11/14/19).