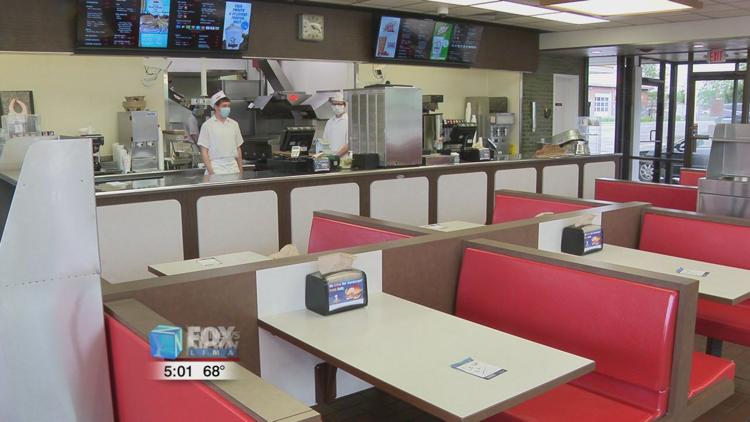 Every establishment is different. So while restaurants are now allowed to open their doors to guests once again, the decision has to be made, should we open the doors?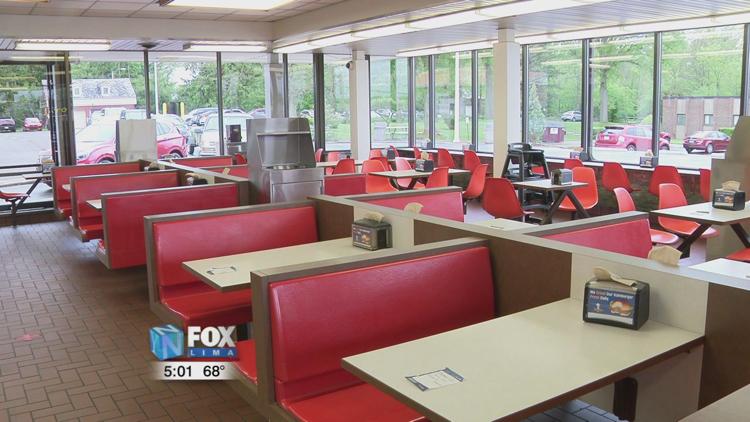 For Kewpee Hamburgers across Lima, they're going to stick to drive-thru only. The vice president said it was a hard decision to make, but with permanent seating fixtures, it would cause confusion. He says he understands this is how people stay safe.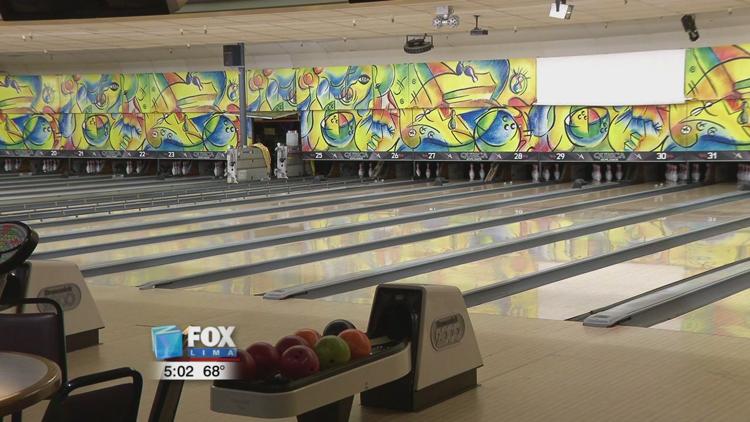 "Our downtown store, of course, is extremely small," Scott Shutt said, vice president and general manager of Kewpee. "There would be no seating available there. This particular store, Kewpee West, again would be somewhat limited with the way our lines form in here. Even Kewpee East being much larger, it's not how far the tables apart it's really how far the people are apart."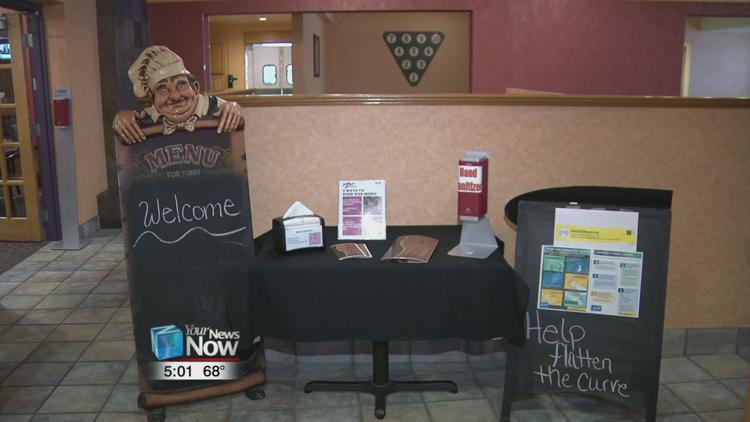 Kewpee faithful have kept business going keeping the drive-thru busy.
"Hopefully for all the restaurants in the area, that they're able to open soon and get their employees working again and take care of all their customers," said Shutt.
And that's what is happening at Westgate Entertainment Center. Their dining room has opened their doors to customers for the first time since mid-March.
"We don't really have any concerns," said Andy Johnston, owner of Westgate. "Our only concern is how are people going to react? We weren't really sure how comfortable people were going to be. We know it's going to take a while for people to get a sense of comfort coming back out to eating in the public. But I think not only us, but all the area restaurants are doing a really good job about sanitizing and following all the rules."
Westgate continued carryout business as dining rooms closed to prevent the spread of COVID-19. And they were very grateful people took advantage of that.
"The carryout really just helped us pay a few bills," Jihnston said. "March is our busiest month of the year. So we took a really big hit there. And of course all of April we lost most of that, so. We were only doing about 10 or 15 percent of our normal gross, with just carryout."
Bowling is allowed to open next week. Westgate is just awaiting guidance on the protocols.
"We kind of know it's probably going to be every other lane," said Johnston. "And of course we're going to be sanitizing bowling balls, shoes between uses, all hard surfaces, tables and chairs, that kind of thing. So we don't have anything definitive but we're working to get ready for it."
Westgate plans to open bowling right away on Tuesday.