Second-year health sciences students at Rhodes State College put their general knowledge and technical skills to the test at their annual Cultural Competency Retreat.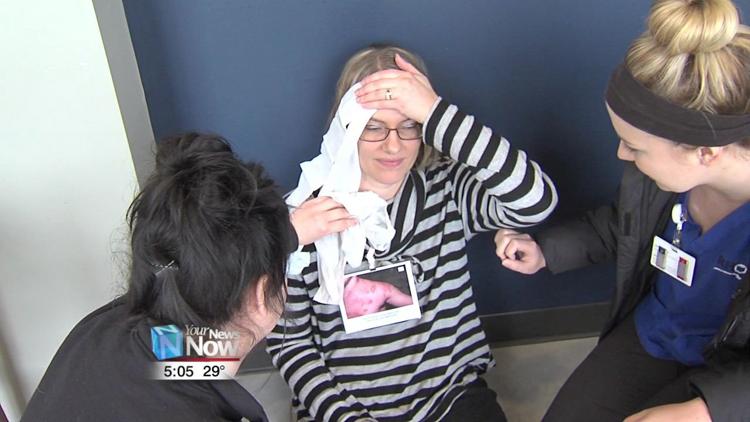 At the retreat, students team up with people from other programs to show how well they've retained what they have been learning in class by coming up with a treatment plan for an imaginary patient.
"We provide all that background knowledge and then what they're doing is they're applying it today and trying to make it a real-live situation and interacting with the other disciplines so that they can really get that nice feedback process and a whole comprehensive health care approach to that patient," said Asst. Dean of Health Sciences Angela Heaton.
While at the retreat, students also received special mass casualty training, through the Stop the Bleed program. Complete with a surprise tornado simulation to put their comprehension to the test, it's unlike anything in their regular studies.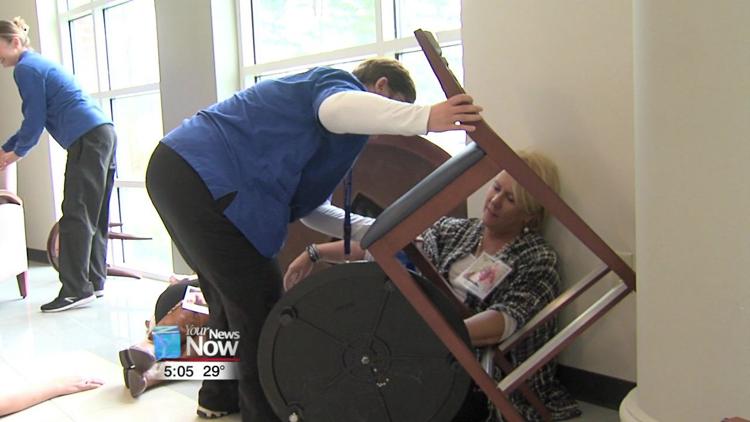 "This is something that they wouldn't normally receive in their regular training," said Jeb Shedlier, Adjunct Assoc. Professor of EMS. "We feel it's really important, it's like learning CPR skills that they can use out in the community and any kind of event that would have life-threatening hemorrhage where they could save a life."
The simulation is a different kind of learning experience for students because it forces them to work with other programs on the fly to treat as many people as possible.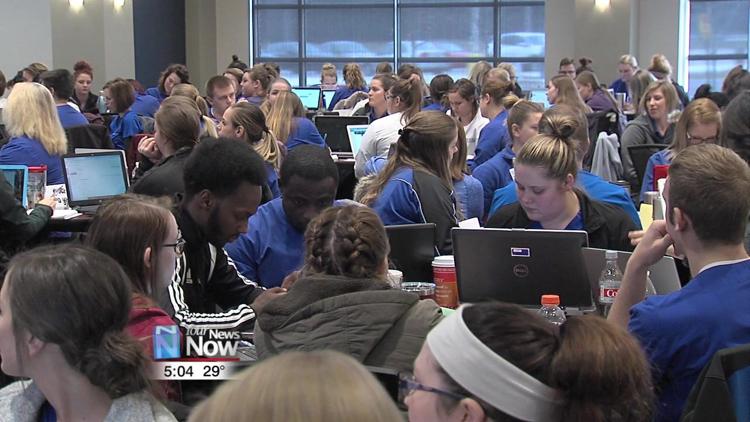 "That's actually, I think, the coolest part is that we were able to work with diverse programs," said second-year student Marlea Myles, who is going through the respiratory program. "Working together and maybe not thinking of things another program might think of and helping work together as a team was kind of cool to see."
This is the second year for the Stop the Bleed training.