After the last RTA levy was shot down in 2017, the transit company was forced to cut some of their services, and riders with disabilities are afraid another defeat could lead to more cuts. Cuts that would negatively impact their lives in a big way.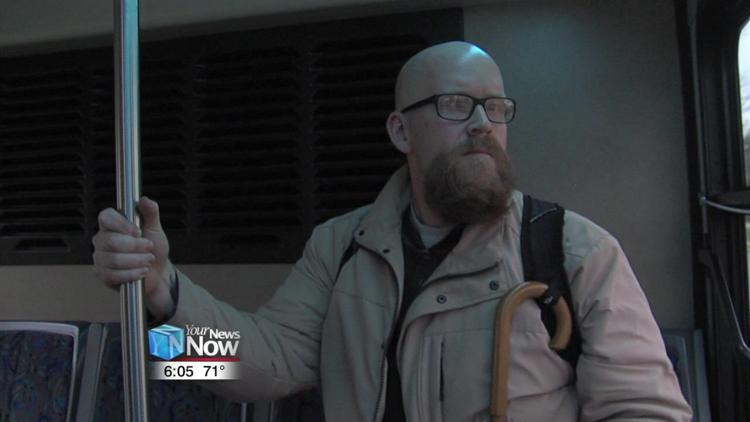 "I was born with a visual impairment called ocular albinism," said RTA rider Jacob King. "So, I'm legally blind which means that I've never been able to drive."
Because he cannot drive, Jacob King uses the RTA buses to get his job as an assistant professor at Rhodes State College.
He says without the bus system, it'd be much more difficult and more costly for him to get to work, and he says he isn't the only one it would hurt.
"Reducing the bus system would hurt a lot of people who are getting to work, who are getting to their medical appointments, who can't or don't want to drive, and then also all of the folks who work with and work for the RTA who are really awesome human beings," said King.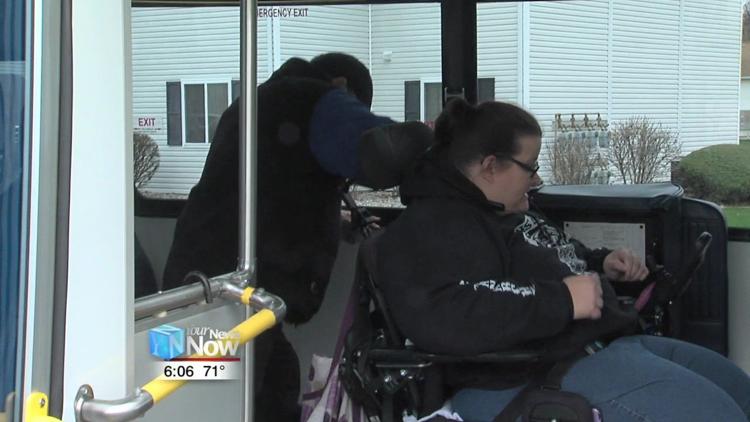 One of those riders who cannot drive is Jenn Gerken, a rider who is confined to a wheelchair and utilizes both the big buses and the UpLift service. She takes them pretty much everywhere, including Ohio State Lima, the grocery store, and even to the movies.
"I use them quite often," she said.
Gerken has been an RTA rider for two decades and felt the sting of cutbacks after the RTA was forced to cut weekend service and shorten their weekday hours.
"Who wants to go on a nine-to-five schedule every day and have to plan?" asked Gerken. "You can't do anything spontaneous."
Without the help of the RTA at all, she says she would be essentially trapped in her home. That is why she is invested in trying to help get the levy passed.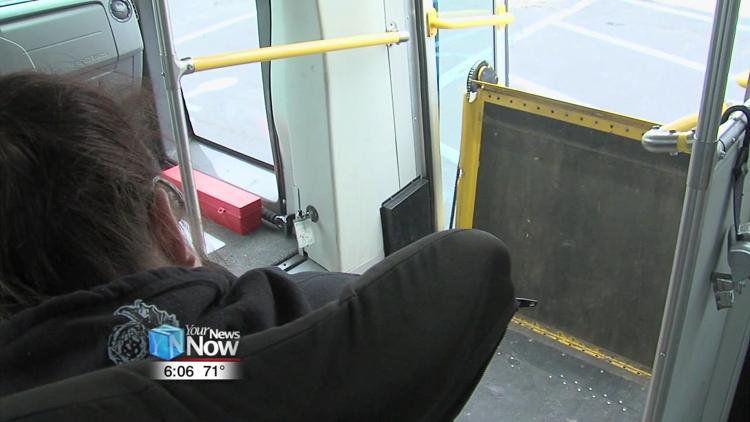 "I'm honestly afraid that the whole bus system will be gone," said Gerken. "From what they're saying is that they will eventually have to shut down not only the city buses but the uplift. I don't know what kind of transportation I'd have. I don't know if that would be possible for me to do and that's why I say I may be homebound in a lot of situations as far as personally."
The RTA is attempting to get another levy passed on the May 2019 ballot, this time for a tenth of a percent sales tax.