Right before the 50th anniversary of the moon landing, one local author is officially unveiling her new children's book on Neil Armstrong.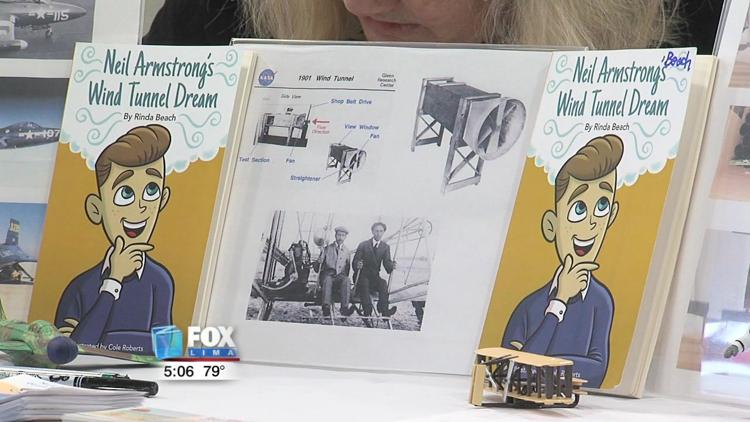 Author Rinda Beach was at the Wapakoneta library branch Tuesday morning to sell and sign copies of "Neil Armstrong's Wind Tunnel Dream". The book is about how Armstrong's love of planes led him to build a wind tunnel at the age of 16. Beach says the inspiration behind the book came from her experience at the Armstrong Air and Space Museum in town.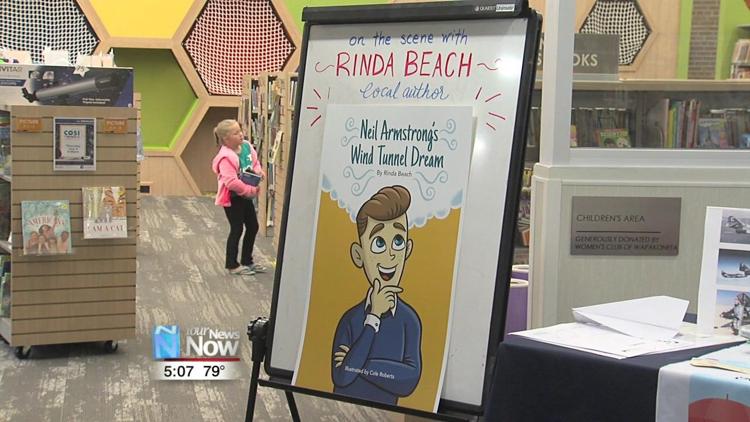 "I volunteer out of the Armstrong Museum, and I saw two pieces of the wind tunnel - it just stayed with me," said Beach.
Beach will be signing additional copies at Riverside Art Center on June 7th.