After being misdiagnosed with anxiety to finding out he had a rare heart disease, a Delphos man wanted to make a difference in the life of others suffering from heart disease.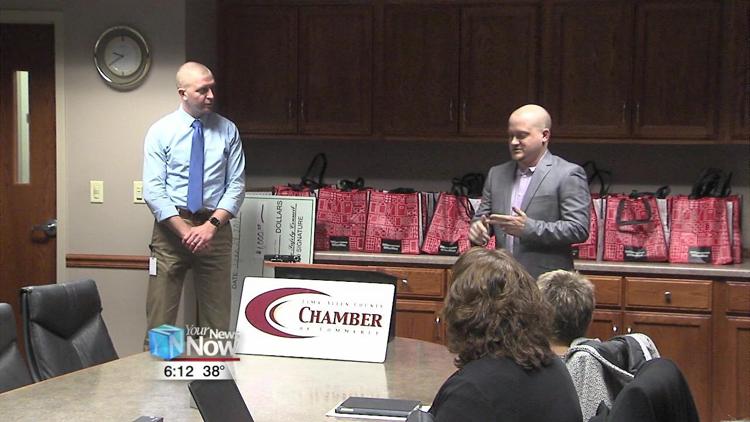 Justin Davis created "Rock for the Heart" just a couple of years ago. This non-profit organization works to assist individuals and their families that are receiving long term coronary care in hospitals. Gift bags containing necessities, such as personal hygiene products, a blanket, and slippers, are given to the facilities and they pass them out to patients.
"We strive to provide assistance to families and patients staying in the hospital with heart disease with our care package program to provide a strong support system for a strong recovery as well as we raise money for national heart research protocols," said Justin Davis, President and CEO of Rock for the Heart.
Monday, Davis received a $1,000 donation from the West Central Ohio Safety Council for "Rock for the Heart". Davis says all donations stay local for their mission.