50 years ago today, the Apollo 11 mission took flight, beginning their journey to the moon. The Armstrong Air and Space Museum wanted to highlight this out of the world accomplishment with something special.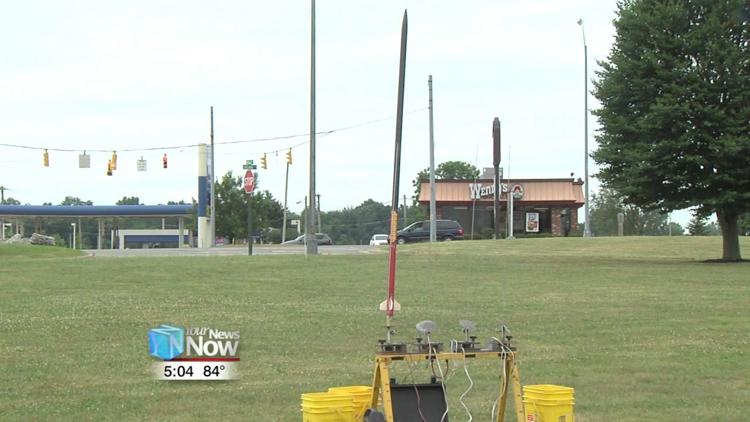 The front yard of the museum became a stand-in for the Kennedy Space Center, as the United States began to fulfill their promise to be first on the moon. The rockets may have been at a smaller scale, but the excitement level was high at exactly 9:32 a.m. Tuesday morning for the reenactment of the Saturn V model taking flight, thanks to the Wright Stuff Rocketeers.
"I have been thinking about the 50 years ago thing for a long time and I think that it was really cool that millions, tens of millions of people were on the shores watching this launch live," said Randy Boadway, Wright Stuff Rocketeers member.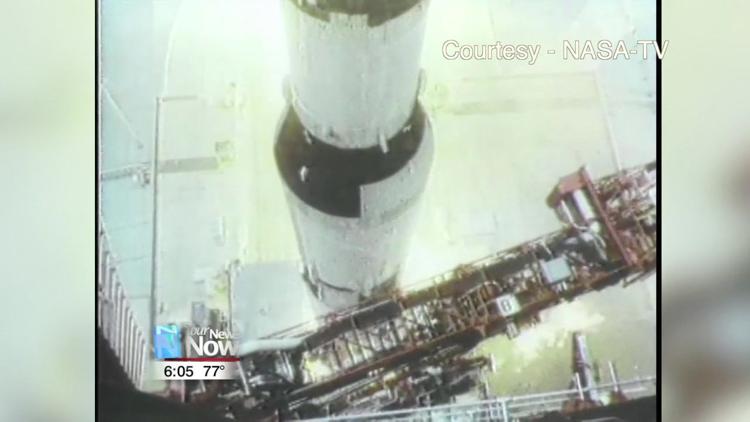 But for those back here in Wapakoneta, the Apollo 11 mission was must-watch tv and people can remember what happened on every step of the way of Neil Armstrong and his fellow astronauts' journey to the moon.
"It was something you really couldn't believe that was happening. You watch it on television of course in the living room. It was something that thrilled your heart that was being accomplished in this country," said Angie Green, who remembers Apollo 11 Mission.
For the younger kids, seeing the rockets taking off was out of this world.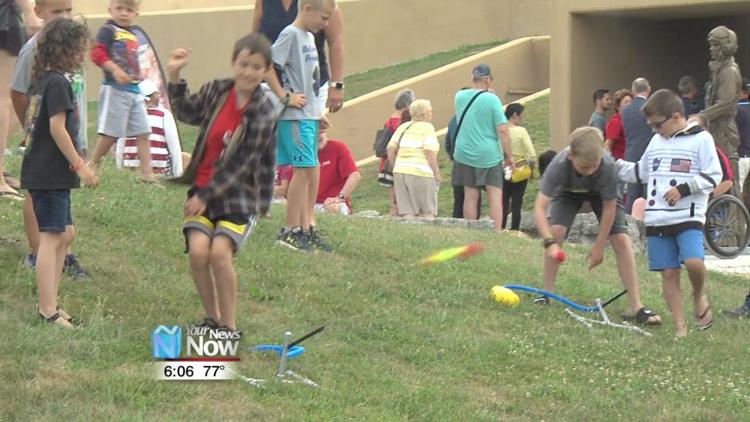 "It was pretty cool," commented one young viewer. "It was pretty awesome," said another young boy.
And could lead to inspiring them to be that person to help others take a giant leap for mankind.
"What it really means to the kids out there today, is to inspire them to think about engineering, or space science, or just aviation as a career. It's in high demand in the United States and there is a lot of opportunity for our young people today to do something like that," said Randy Boadway.
Besides the rockets, the Armstrong Air and Space Museum will be filled with inspirational events and activities all weekend long. To find out more log on to summermoonfestival.com.