St. Marys Rotary Club continued its tradition of giving students an opportunity to grow and learn.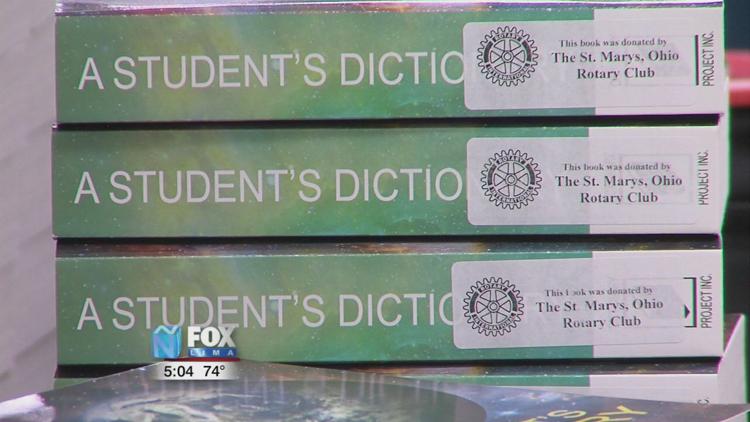 Third-graders at St. Marys West Intermediate School were given their very own dictionaries from members of Rotary Wednesday morning. Not only can students find the definition of words inside their new dictionaries, but also information about the states, presidents, the Constitution, and more. Many of those additional sections have been added into teachers' curriculums over the years. Rotary has been making the donation for nearly two decades now, choosing third grade as the perfect time to help students figure out how to find information on their own.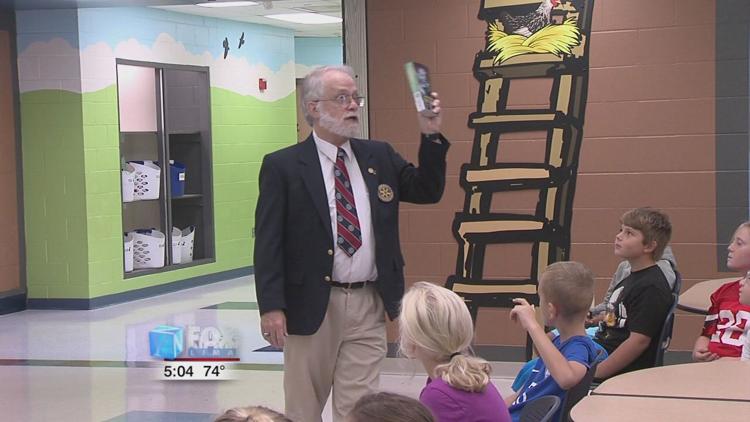 "Once you look things up, you've learned how to learn - and it's been a great benefit to the kids, the teachers love it," said Jim Harris, dictionary chair for the Rotary Club. "It helps our community, helps our students; education is not just for the teachers, it's a community thing, we have to contribute to help the schools as best we can."
Rotary also donated dictionaries to the third graders at Holy Rosary School.