The Allen County Regional Transit Authority has begun a new project in downtown Lima.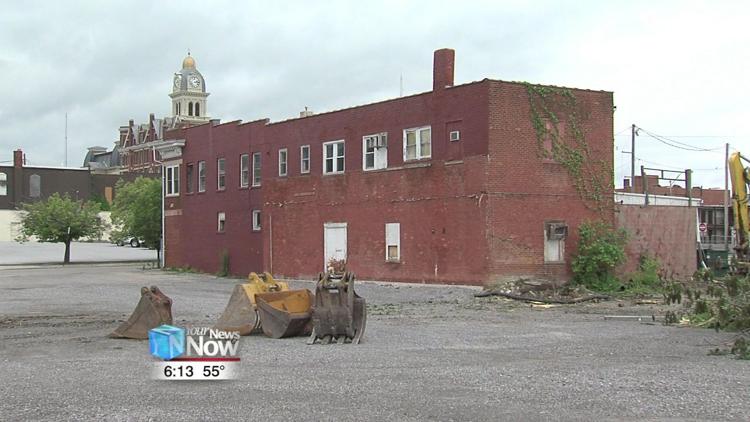 A parking lot project got underway Monday with the beginning steps of the demolition of two buildings. Two vacant buildings at the corner of North Street and Central Avenue will come down to make way for a parking awning for the services uplift vans. Along with that will be a gazebo, green space and additional employee parking. According to Elliot Rankin of the RTA, the project costs $580,000 and is totally funded by a federal capital investment grant.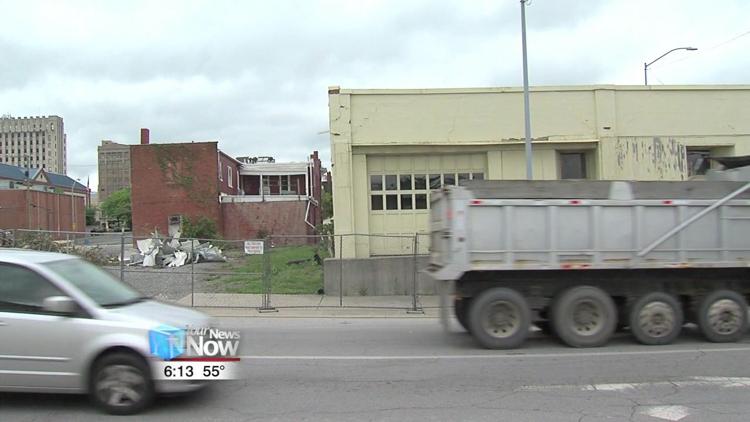 "I think that our employees will really appreciate it," said Rankin, marketing and media manager for RTA. "I think right now the parking situation--we're kind of parking all over. It'll be a lot better than a gravel parking lot."
The grant was awarded in 2017, but the removal of asbestos inside the buildings put a delay on the project.