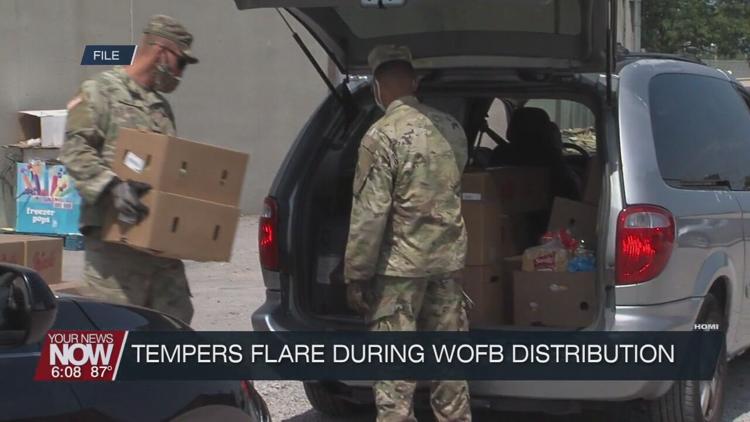 The Lima Police Department was called out to the West Ohio Food Bank on Monday as things got a little rowdy at their weekly food distribution.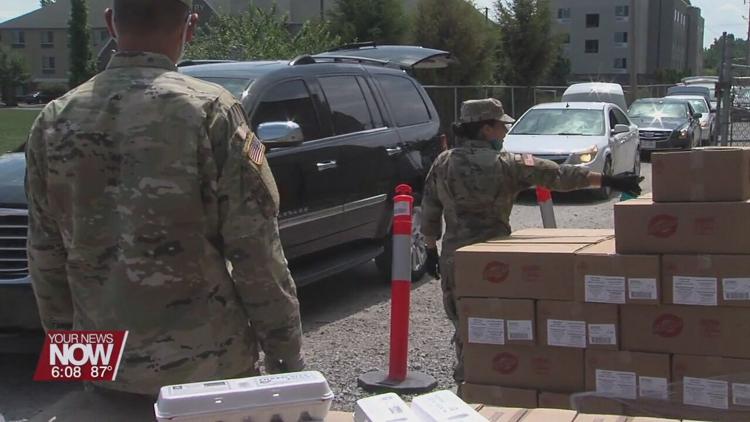 During a typical distribution, gates open 30 minutes prior to get vehicles lined up in the back lot to proceed through the line to get boxes of food. The process has worked so far until Monday when double the amount of people showed up to get food.
Tempers started to flare as people began yelling at each other, the food bank staff, and the National Guard. The sentiments were that the line was not moving fast enough, that they were doing a poor job, and were also yelling out expletives. Several people were talked to by Lima police officers and others were asked to leave the premises by the National Guard. Organizers say they will not stand for this type of behavior.
Chief Executive Officer Tommie Harner explains, "We do ask everyone please be patient. You know our volunteers, the National Guard, our staff, they're out here in this 90 degree weather providing this food to individuals. So, we just ask please be respectful of that and have patience with us. Have patience with each other. You know because the disrespect and the rudeness we cannot continue to have. We don't want those issues and we want this to be a pleasant experience for everyone."
Because of this incident, next Monday's distribution at the food bank has been cancelled. Harner says they are going to regroup and get a game plan to prevent another incident like on Monday. If you need food, you can find the closest food bank to you at westohiofoodbank.org