If you're dreading checking off items on that back to school supplies list, you may be able to save some money over the weekend.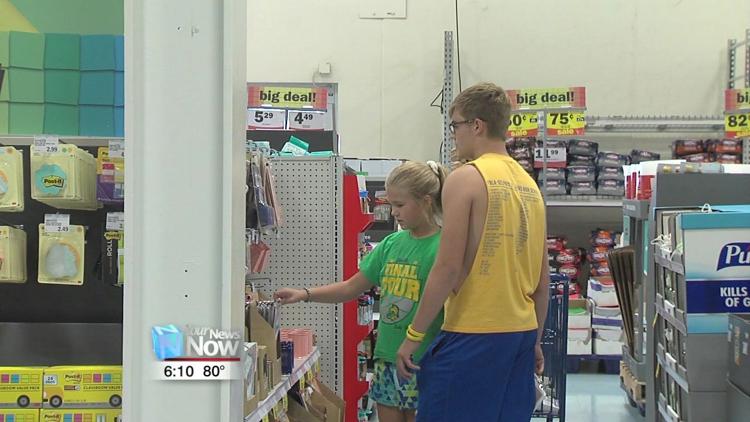 Once again a sales tax holiday will be held throughout the state this weekend, starting on Friday, August 2nd.
Shoes and clothing under 75 dollars and school supplies under 20 dollars will be tax exempt over the weekend. Stores like Meijer are preparing for the holiday, already seeing trends of what back to school shoppers are looking for this year.
"Children are really going after those items that are going to set them apart, and then we're seeing a lot of people put down the tablets going back to the paper organizers and journals," said Andrea Pickens, store director for the Findlay Meijer store. "We have a lot of notebooks and inspirational quotes on them - so you've got that personalization, organization, and that positivity piece."
The tax free weekend will run through August 4th.