The artist who has been working on a statue of Neil Armstrong visited Wapakoneta Middle School Wednesday.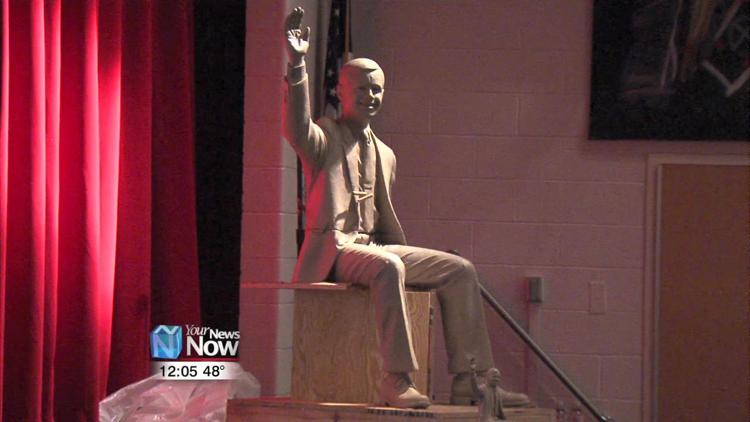 Sculptor Michael Tizzano created a life-size statue of Neil Armstrong that will be installed in Wapakoneta's downtown this summer during the 50th anniversary celebration.
He showed the middle school students the finished product before it gets sent off to be bronzed.
Tizzano says he wants students to know how many different how many different things he had to learn to do this piece.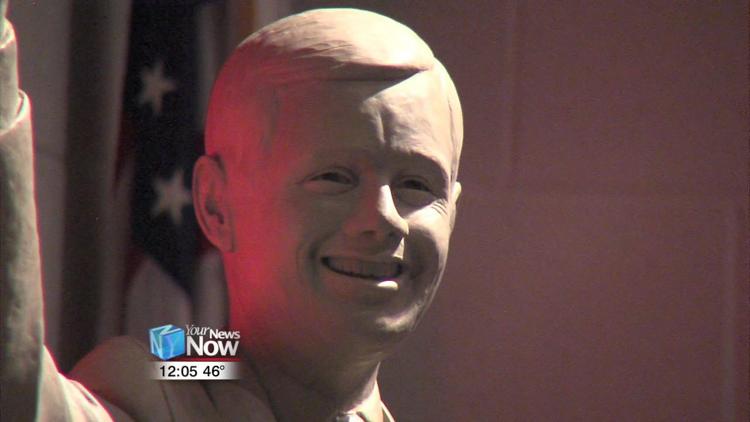 "For me the main thing is that they can see in a variety of fields different technologies are used. For this, I use a lot of physics, engineering, and a lot of math. You know that sort of thing. So that even though it's a fine art occupation, they can say well you do need some schooling in order to do some of those things," says Tizzano.
The statue will be sent to Cleveland next week to be bronzed and will spend two to three months there before returning to Auglaize County this summer.