A person is in the hospital after another crash on the intersection of State Route 707 and 118 in Mercer County.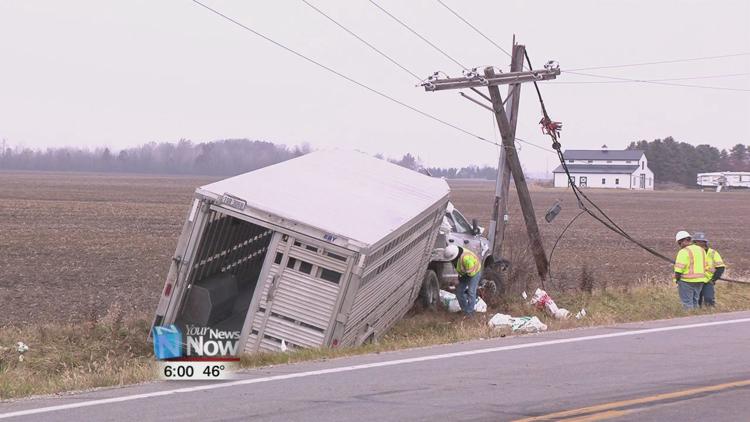 The Ohio State Highway Patrol says that the crash happened just around 10 a.m. on Wednesday(11/20/19). A pickup was heading west on 707 when the driver came to a stop at the intersection but failed to yield for the truck that was carrying a trailer, heading north on 118. The truck with the trailer struck the pickup and eventually ran into a pole, knocking down power lines. One person was sent to a hospital in Coldwater and is expected to be okay.
This is the second crash to happen at this intersection in the last two days, with Tuesday's crash sending two people to the hospital with serious injuries. State troopers say the cause of crashes like these could be not double-checking for oncoming traffic.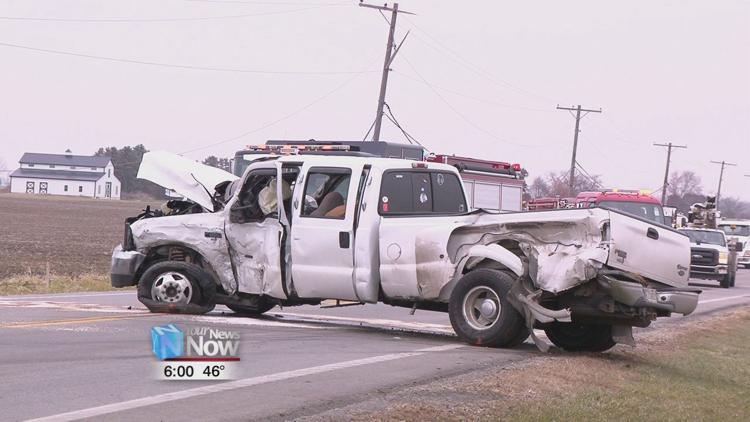 "A lot of it is just taking time, just slowing down, and looking like they teach you - look right, look left, before pulling into the intersection, stuff like that," said Sgt. Mike Mahaffey with the Ohio State Highway Patrol, Wapakoneta Post. "This intersection does have a small hill here, so it does create a little extra problem with this intersection."
Sgt. Mahaffey says that driving distracted also plays a big factor in many crashes.