A semi hauling livestock gets stuck on a set of railroad tracks and is hit by an oncoming train.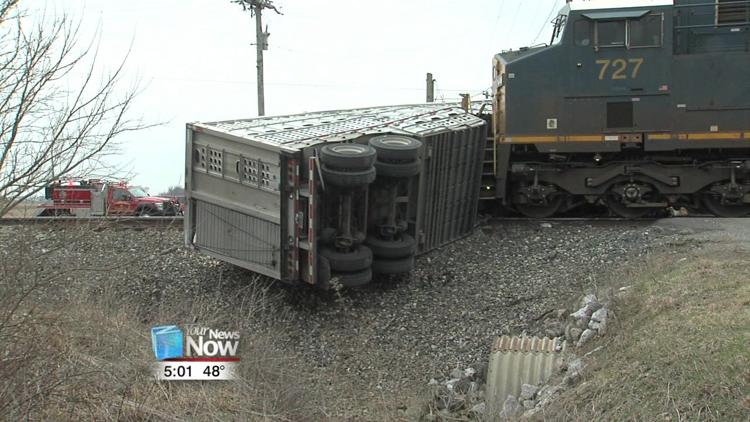 The accident happened around 2 p.m. Thursday afternoon on Road O just off of State Route 65, south of Ottawa. Officials at the scene believe that the semi got stuck on the tracks and that the oncoming train did not have enough time to stop. The driver of the semi was not harmed, but the trailer hauling 29 cows was struck and it is unknown how many of the cows were killed.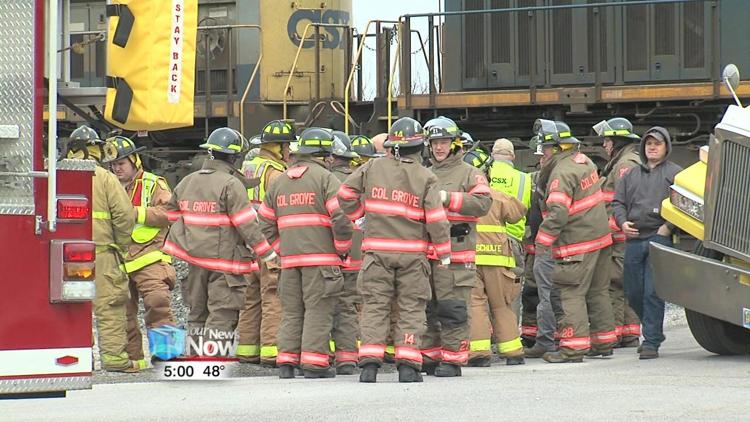 Additional trucks were called to the scene to save the remaining cows, while the others were euthanized by veterinarians. The roads around the accident were closed while crews cleaned up the mess left by the accident.
Press Release from Putnam County Sheriff's Office
At 1415 hrs. the sheriff's office received a report that a semi tractor and trailer was struck by a southbound CSX train. 
Upon arrival of first responders it was discovered that the semi was unoccupied at the time of the crash. The driver, 33-year-old Kyle Shroyer of Danville, Indiana, was traveling westbound on County Road O when his trailer became stuck on the RR tracks. He was able to exit his truck prior to the crash. The truck's trailer was hauling cattle at the time of the crash. The CSX RR tracks were still closed at the time of this press release (1845 hrs). The crash remains under investigation.
Also assisting at the scene were Columbus Grove EMS, Columbus Grove Fire Department, Ottawa Heavy Rescue, Putnam County EMS, Ohio Department of Transportation, Columbus Grove Police Department, and the Ottawa Police Department.