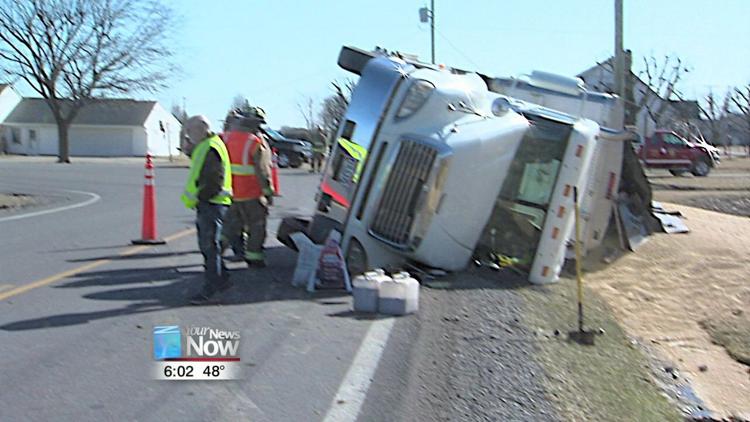 A driver was cited this morning after his semi-truck flipped over on State Route 66.
Just after 10 this morning the Ohio State Highway Patrol Lima post was dispatched to State Route 66 and Road R after a semi-truck carrying grain flipped over on its side.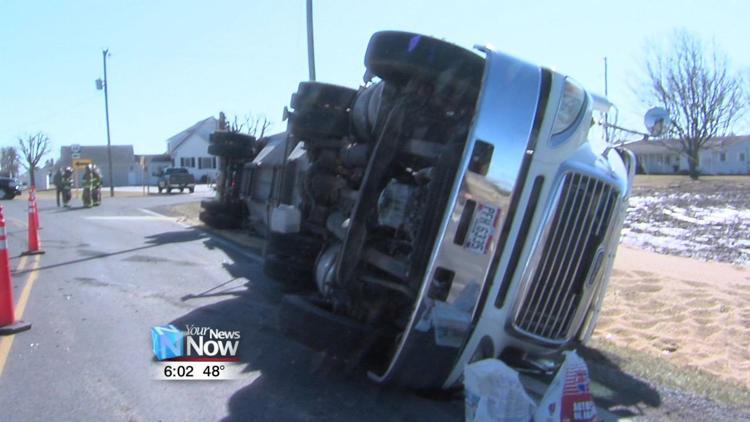 The highway patrol says the incident occurred because the driver of the semi-truck did not reduce his speed when turning and lost control of the vehicle.
Although the truck flipped on its side, the driver of the vehicle did not suffer any life-threatening injuries.