One Ohio Senator can see unity on some issues talked about during this week's State of the Union address.
Senator Rob Portman spoke with us about his reaction to President Donald Trump's State of the Union. Portman very much agreed with what Trump had to say at his second state of the union address. Trump covered a wide array of topics from border security, infrastructure and prescription drug prices.
Bipartisanship was a big focal point that Portman believes can be accomplished. He believes both parties can come together to work on bills for infrastructure and prescription drugs this year. His primary concern though, preventing another government shutdown.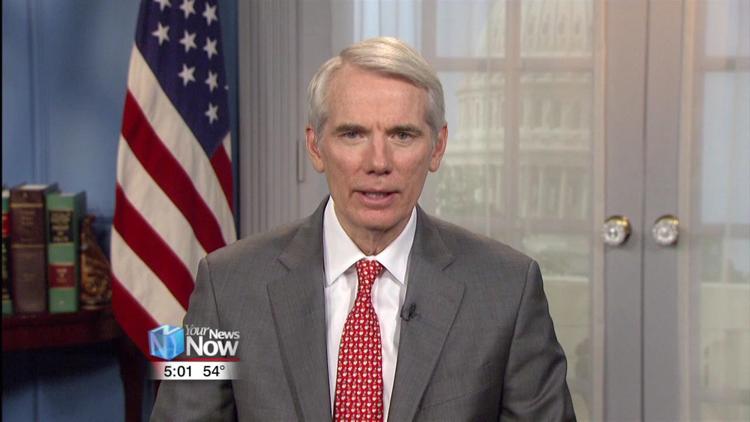 "Well I thought it was important the president talked about the need for us to get together on a bipartisan basis," Portman said. "He said we're not Republicans, we're Democrats first, we're Americans first. I think that's the right approach. Also I'm glad that he talked about the border and the need for us to have more security on the border, but to find someway to find an agreement here in the next week so we don't shutdown the government again."
A new funding bill must be agreed upon before Feb. 15 to prevent another government shutdown.