Senator Rob Portman made the trip to Van Wert to take a look inside the halls of Vantage Career Center.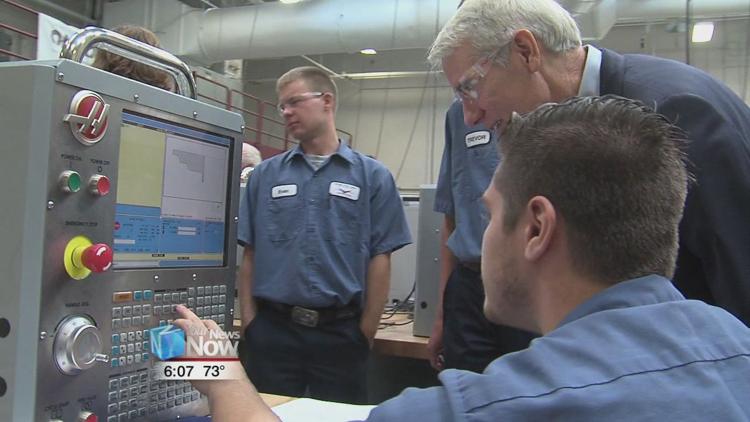 He spent time speaking with students and staff about different skills and opportunities that are available for those attending the career center.
Sen. Portman has continued to supported career and technical training with the Jumpstart Our Businesses by Supporting Students or JOBS Act, legislation that would award Pell Grants to those looking into in-demand, short term job training programs like robotics and CDL truck driving.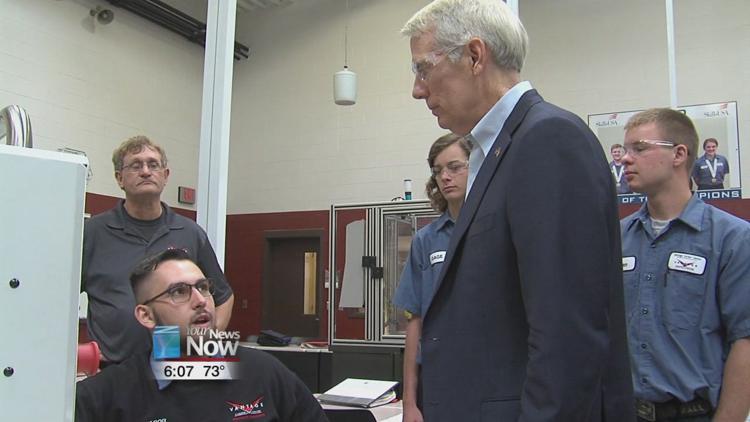 "We already provide the college students - you want to go to college, you can get this kind of pill Pell Grant, but you can't get it for a shorter-term certificate program, and that's really unfair I think," Sen. Portman said. "That's what we need right now in the economy as well, so I'll go back to Washington and report what I've seen here, which is also helpful me to say this program would work to help people in northwest Ohio who are trying to do the right thing and training up for the jobs that are out there."
While it's unclear if the JOBS Act will become law, those with Vantage believe that legislation like that will play a big part in helping their students get the training that they need.
"It's short term training so they're not strapped with a bunch of debt from going to school for years, and they get into wages and these in-demand occupations that are respectable and they can earn a good living from that," said Rick Turner, superintendent of Vantage Career Center.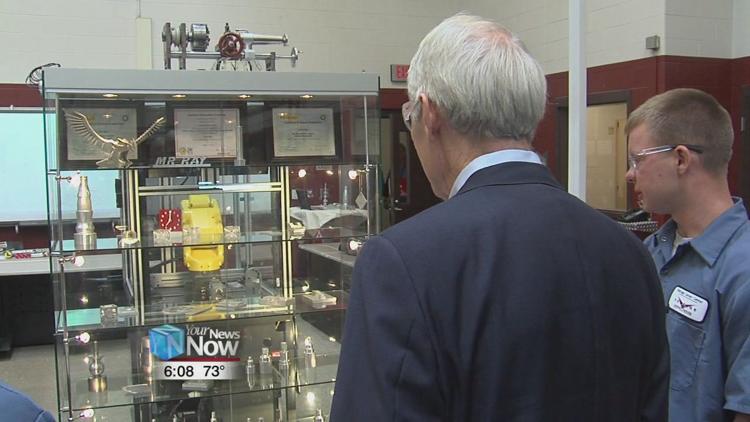 Recently Sen. Portman has put in a third bid for his JOBS Act, and his time he's feeling confident about the bipartisan legislation becoming law; that, thanks to support from the president himself.
"The administration actually put it in their budget, so President Trump supports it, a lot of Democrats support it, a lot of Republicans support it," Sen. Portman. "We try to keep it non-partisan because this is about our future, our young people, and our economy."
Portman is hoping that the JOBS Act will become law by the end of the year.