Several streets in Shawnee were busy tonight(12/17/19) as many families came out to view the luminaries and also give back.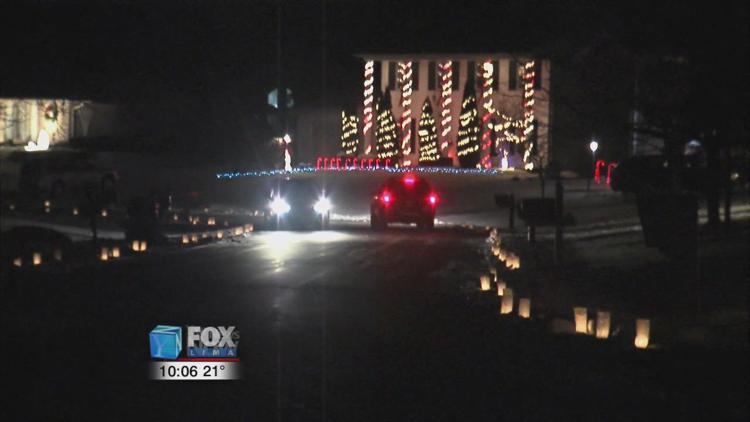 Thousands of luminaries lined the streets of Indianbrook, Wildbrook, and several other neighborhoods. Cars slowly made their way down the streets as they not only viewed the luminaries but the house decorations as well. On their way out they stopped by the West Ohio Food bank donation area where they dropped off bags of food. The food bank says they are very grateful for the community support.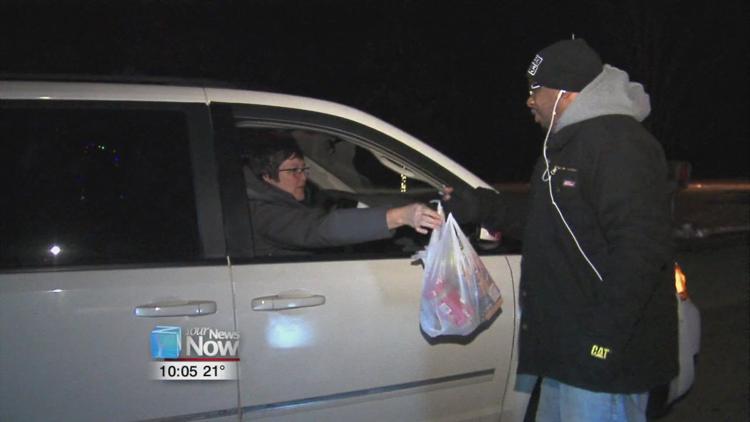 "West Ohio Food Bank and Feeding America has done a great job of trying to end hunger as best as we can," said John Gonzales, West Ohio Food Bank food sourcer. "So we are very happy and excited about what the Shawnee community is doing and the surrounding areas."
The donated food will help West Ohio Food Bank feed families in need.