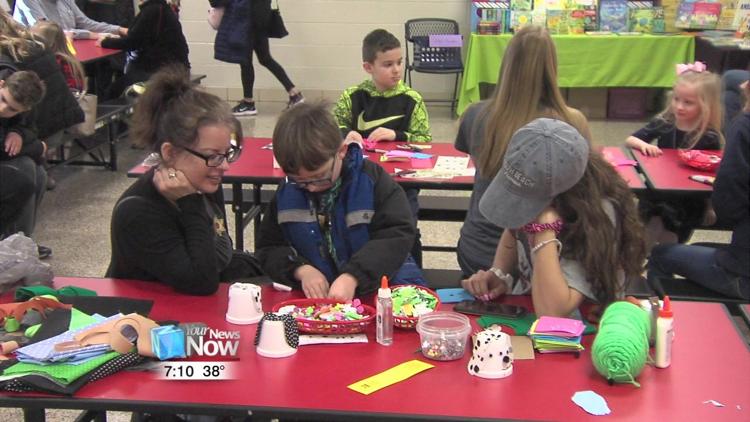 In celebration of its 40th anniversary, the Shawnee Optimist Club hosted its annual pancake breakfast today at Shawnee Middle School.
On Saturday morning hundreds of people waited in line to get their unlimited pancakes, sausage, and beverages at the Shawnee Optimist Club's annual breakfast event. After breakfast children explored new books, enjoyed story time and took pictures with the fire safety dog.
Every year this event raises thousands of dollars for scholarships and awards that are given out to area students. This year the club may surpass its goal as they welcomed close to a hundred more attendees this year than last.
"Last year we served almost 900 people," Jenene Nicholson, the Shawnee Optimist Club president."We expect to have a larger crowd today. We are also going to be celebrating with the Shawnee basketball boys team that will be here. So we are hoping to serve about a thousand people."
The club hopes to have raised six to seven thousand dollars today due to the increased attendance.