It's one thing that has become synonymous with the nation's birthday - the resounding boom of fireworks.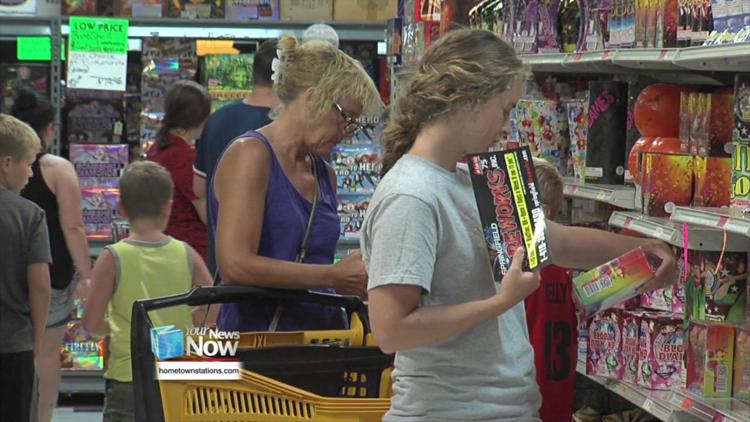 When the Fourth of July rolls around, those at Springfield Fireworks are busier than ever, making sure that shelves are stocked. Naturally, it's the busiest time of year for the business, and they're expecting people to stop by both before and after the holiday.
"Typically the four days prior to the fourth are our busiest time, and this year we're expecting the fifth and the sixth to be busy too, with people having parties on Saturday night," said Greg Greer, general manager of Springfield Fireworks. "We still have a lot of people that like to do things a little smaller, so it is a lot of fountains, obviously sparklers, and some of the novelty-type items."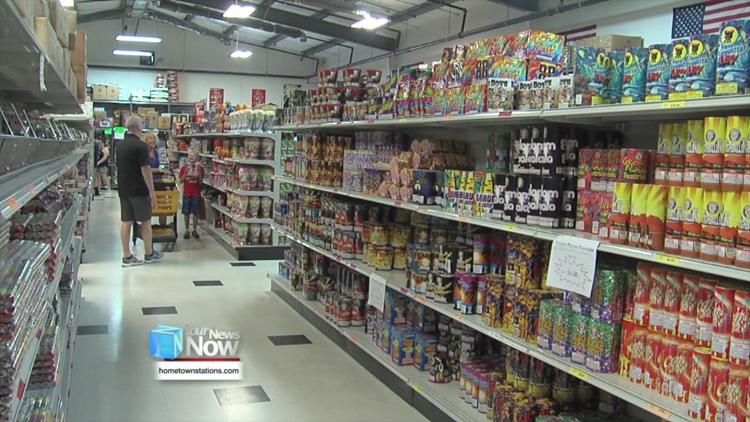 Not only are fireworks a tradition nationwide, they're also something special for some of the people that rolled down the aisles at Springfield Fireworks. One father and son duo have been buying fireworks for several years now:
"Me and my son have been coming here the last six or seven years, and I even took a vacation day today from work so that we could come down when it wasn't crowded and have free reign of the store," said Greg Williamson.
While others remember those closest to them with something that they loved. In Brenda Rizor's case, fireworks were a favorite of her late husband's.
"I'm here to remember and celebrate my husband whose birthday was July 6 - we always waited a couple of days to do fireworks with family over in Indiana, and celebrate his birthday," Rizor said.
Those with Springfield Fireworks say that third of July is typically the day that they see the most people buying those last-minute fireworks.
As a friendly reminder, the use of fireworks besides sparklers and smoke bombs is illegal in the state of Ohio without a license and a local permit.