The city of Lima administration is encouraging small business owners to apply for a nationally known business training program.
The Goldman Sachs 10,000 Small Business Program offers free advanced business training through several regional colleges including Sinclair Community College, Columbus State, and Cincinnati State Technical and Community College. It's designed for entrepreneurs with businesses poised for growth.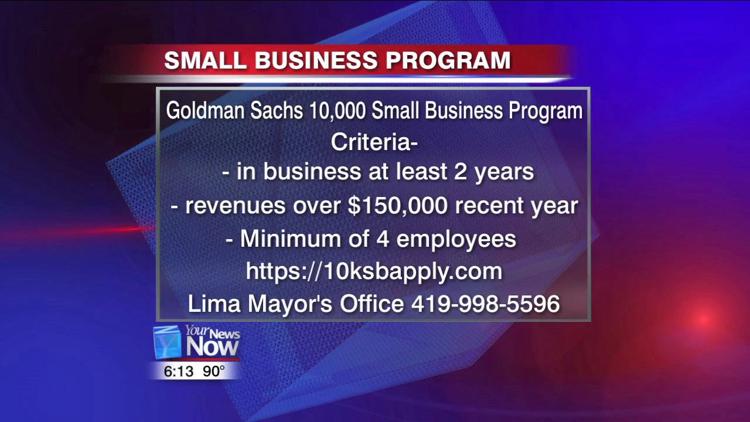 "Well what the mayor's office is doing is we are reaching out to local entrepreneurs and encouraging them to apply to the Golden Sachs program and offering a letter of support with that application," explained Sharetta Smith, Lima Chief of Staff.
To see the criteria and get applications go online at 10ksbapply.com and are accepted on a rolling basis. Contact the mayor's office to get a letter of support by calling 419-998-5596.