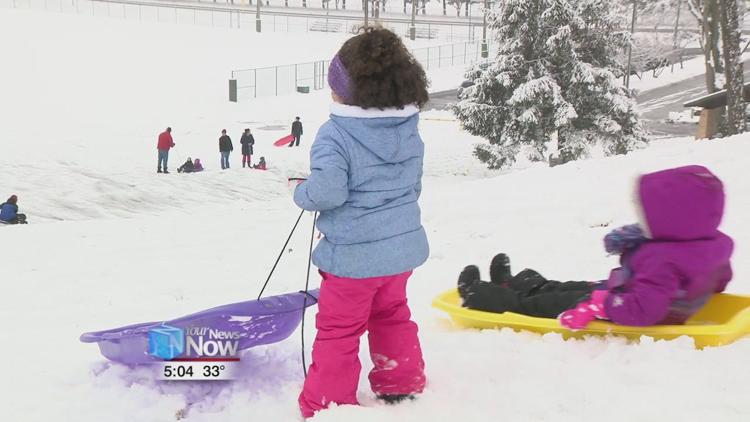 The beautiful snowy weather in Lima has made for the perfect snow day with no school and there were about a dozen kids celebrating by sledding down the hills at Faurot Park.
Kids bundled up in their winter gear and headed up the hills with their sled dragging behind them. It seemed like all of the kids were having snow much fun racing their sleds through the powder that piled up on the hill. One dad says that it's the first snow day in a while where it wasn't too cold to play outside.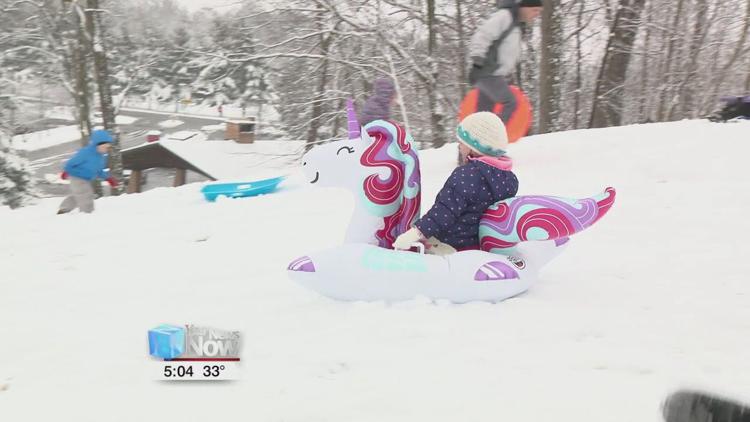 "We can hang out and burn some energy all day long while it's not really cold because it's supposed to get, what, cold in the next couple days, like cold, cold, cold," says Dave Chandler, a dad who was out with his kids sledding. "They're not going to want to hang out outside, you know what I mean, so I figure take advantage of it today while we can. This is gorgeous out here, I mean look at all the kids. Everyone's hanging out, this is awesome."
For the rebels of the group, there was even a mini ramp made from the snow to try to steer your sled over for some air. The one thing that the kids loved about sledding the most is, well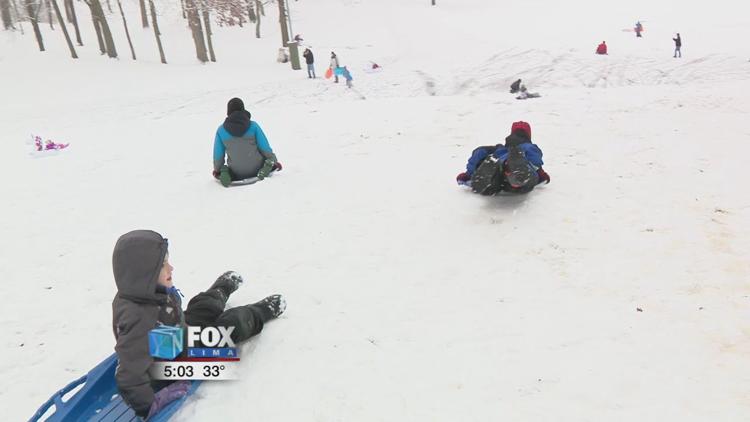 "It's really fun, and the sleds go really fast," says Liam Reid.
"It's just fun. You get to go down the hill and you go really fast," says Hunter Burgess.
Although the kids will have to make up the missed school day at the end of the year, for most of them, a day full of winter fun was worth it.