Are you interested in learning about one of Ohio's biggest industries? The Spencerville FFA is helping young kids do just that at the fair.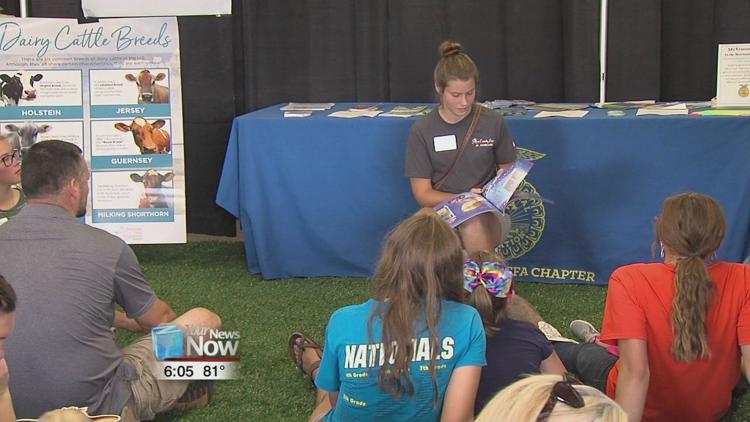 FFA has teamed up with the Allen County Junior Fair Board to host an "Ag-Venture" for young kids. At 1:30 daily, there's a story time to talk about a specific area in agriculture. Then later in the day, the kids enjoy hands-on activities to learn more about agriculture. This is the first year to for the event and FFA students just wants to share what they know about farming to kids who may not have any idea.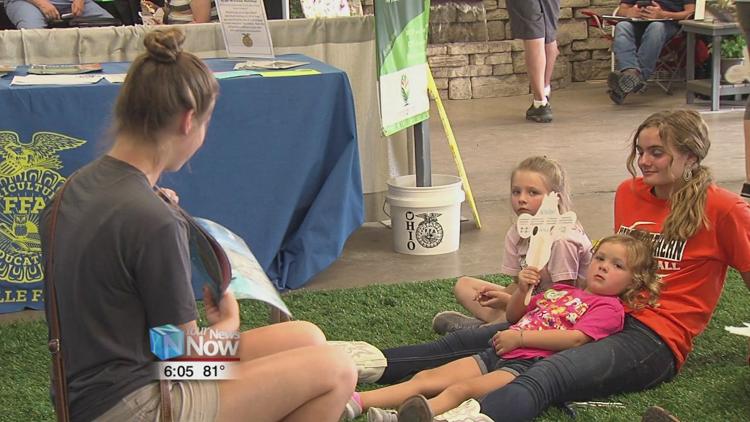 "We are out here teaching all the kids that don't get the chance that we do, to learn about agriculture and get hands-on. For example, getting our reading time today was about straw and hay, yesterday was about cows so they can just learn more," said Gabi Croft, Spencerville FFA.
The next story time is Thursday at 1:30 p.m. and the next "Ag-Venture" will be Thursday at 4:30 p.m. The event sponsored by the Ohio FFA and the Department of Agriculture.