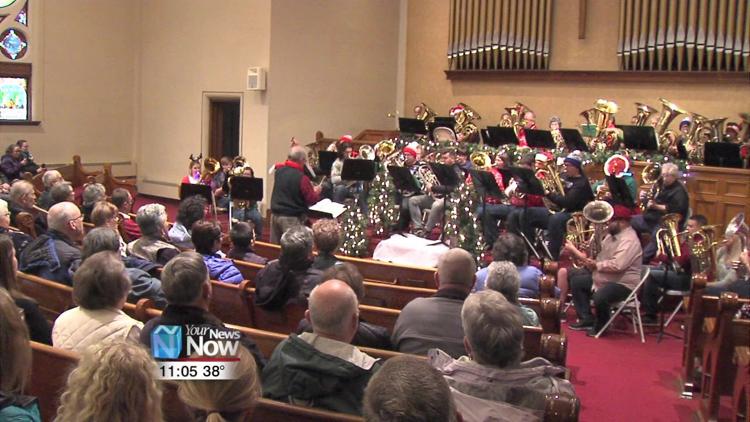 Some band instruments that are not used to taking center stage, got the chance to shine in Putnam County Saturday afternoon for the first ever Putnam County Tuba Christmas. The group is made up of 30 performers from, not only Putnam County, but all over Northwest Ohio and even Columbus. The concert features of course the Tuba, but also baritones and euphoniums, playing some holiday classics and some pieces of music to feature their instruments. The tradition of a Tuba Christmas has been around for 45 years, and performances go on around the world during the holiday season. Organizers say the tradition gives performers a chance to take on a new role then they are used to playing.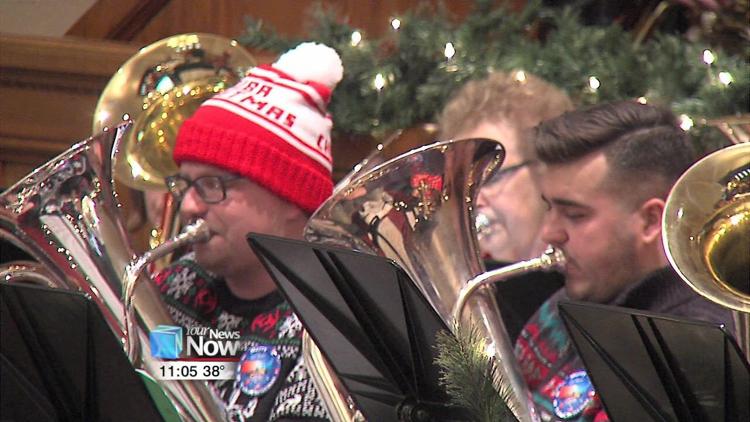 "For them to get some melodies, some melodic harmonies, some things that people can recognize is really cool for a lot of our players, especially our young players. To see what that experience is like," says Sam Black the Organizer of Putnam County Tuba Christmas. "And for our audience to hear what the instruments actually sound like. Often you focus on if you are listening to a band, or something like that, you focus on the trumpets, the flutes the saxophones, the bight loud high ones. So it's really cool to show them what they sound like on their own."
If you missed the Putnam County Tuba Christmas Saturday don't worry, Black says it will be back again next year.