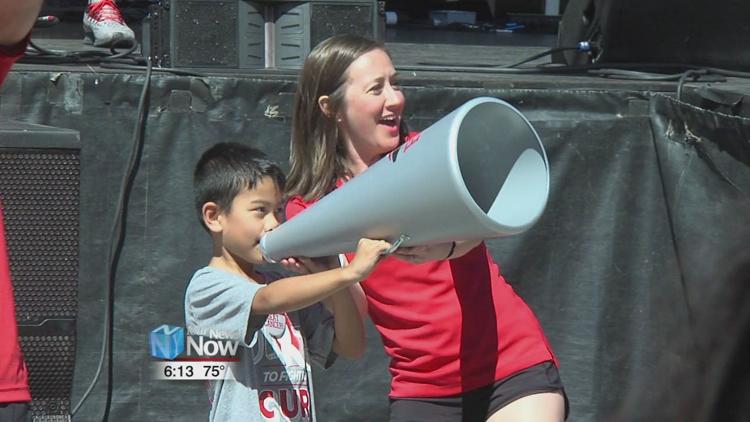 The Buckeyes may have dominated Indiana on the field Saturday, but a group of fans in St. Marys are continuing their battle against cancer and support the people who have diagnosed with it.
This is the 11th year for the St. Marys Tailgate for Cancer, and Ohio State and a few Michigan fans were on hand to help raise money against the decease that has touched just about everyone, one way or another.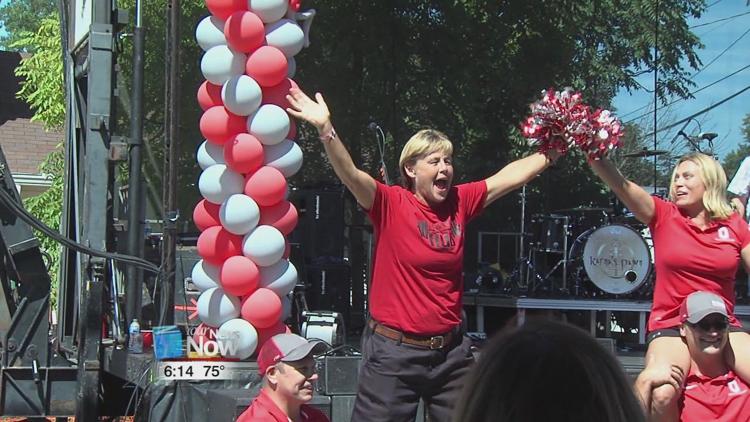 People had the chance to bid on auction items, or just have a good time watching the game. Last year the event hit the milestone of raising a total of one million dollars, and they are well on their way to hitting their next milestone.
"It is just amazing how well the community comes together," says Traci Lauth, St. Marys Tailgate for Cancer. "What a beautiful day to celebrate the survivors and the ones that have passed. We hare hoping to hit another milestone today, with the weather I think it's a good possibility."
One person at the event that knows what the Buckeye Nation can do when they get behind something is former OSU basketball player J.J. Sullinger, who like the others is rooting for a cure for cancer.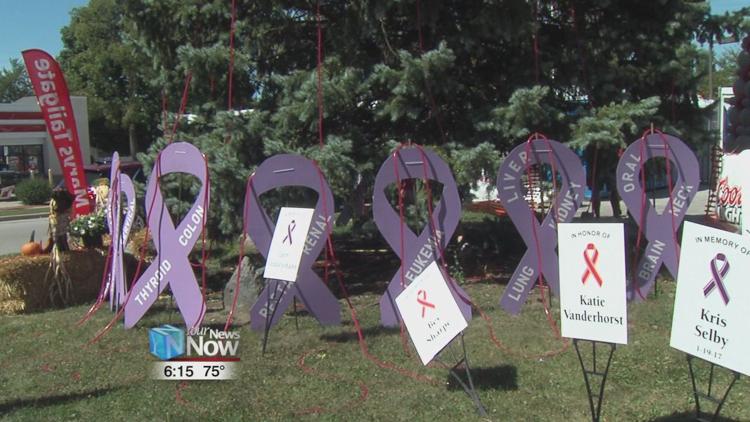 "There have been several schools who have tried to duplicate what we do but they are not as successful," states Sullinger. "We want them to be successful because every little bit helps. But Buckeye Nation is leading the charge in fighting this devastating disease we will find a cure and the cure will be found at The Ohio State University. "
Besides funding research, the money raised at the tailgate gets used to help cancer patients in Auglaize and Mercer county with care and support through numerous agencies.