Cargill is looking to be a good neighbor to the City of St. Marys.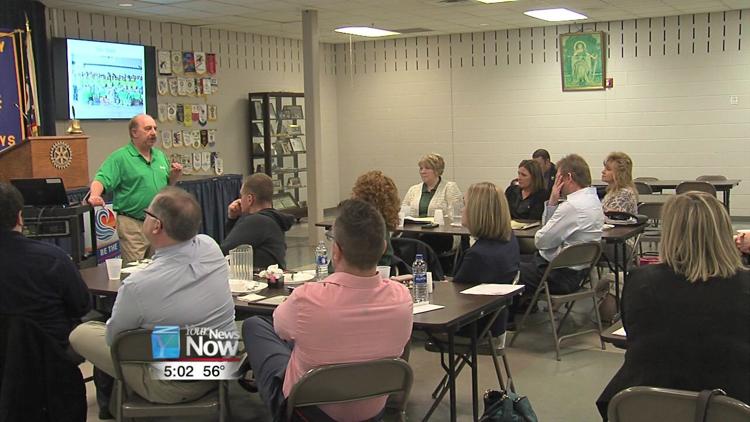 The plant manager spoke to the Rotary Club Wednesday afternoon about the history of the company and asked members for ideas of how Cargill can lend a helping hand to St. Marys. Cargill acquired Pro-Pet last year and decided they needed to reach out to the community.
"I thought that it was time for us to get in front of the public and tell them some of the new things that we're doing at Cargill, and some of the opportunities that we have to help reach out to the community that we didn't have before," said Doug Reed, plant manager. "We're talking to them about our Cargill Cares program, and community outreach program that we have that we want to get involved in."
Other representatives from the area Cargill plant were at the meeting to network with members of the Rotary Club.