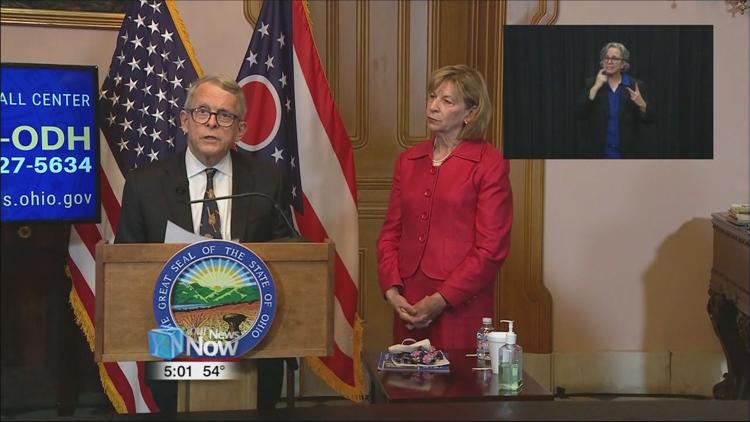 As Ohio lawmakers work to pass a bill to help residents during the COVID-19 outbreak, the number of cases continues to rise.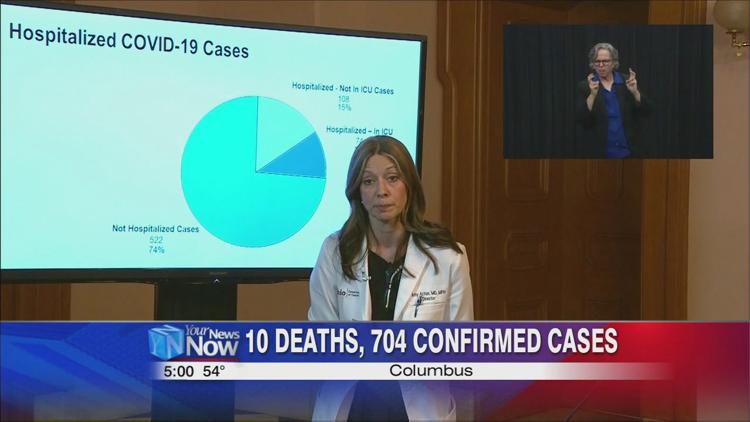 Ohio's death total from COVID-19 has risen from 8 to 10. There are 704 confirmed cases in the state, 182 are hospitalized and 75 of that number are in the ICU.
Governor DeWine also thanked the Ohio General Assembly for going back into session on Wednesday, to pass a bill that will deal with a variety of issues that have been impacted by the COVID-19 outbreak, like the primary election, taxes, and state testing for school-age children. Lawmakers are also looking at legislation that would grant recent nursing graduates a temporary certificate to allow them to begin work immediately.
Governor DeWine and Lt. Governor Jon Husted also said Ohio is in the process of going after a company that is still operating but wasn't deemed essential. And for those essential businesses, their requirements for being open will be in place for a while.  
"Even when we begin to come out of this, we are still going to need for you to create a safe work environment," says Lt. Gov. Jon Husted. "So, if you think that this is only going to go on for two weeks and we are not going to have to create a safe work environment that is not the case. The safe work environment standards are going to last for a while."
Husted also said that the state website for unemployment claims has been fixed. It was overwhelmed by the number of people filing for unemployment.
Media Release from Governor Mike DeWine - 3/25/2020: Ohio Governor Mike DeWine issued the following statement after the Ohio General Assembly passed House Bill 197, which will enact numerous provisions to assist with the COVID-19 pandemic.
"I want to that Senate President Obhof, House Speaker Householder, Minority Leaders Sykes and Yuko, and all members of the Ohio General Assembly who worked for the bipartisan and unanimous passage of House Bill 197. This bill will ensure continuity of government, extended mail-in voting for our primary, clarity for schools and students, relief to workers impacted by COVID-19, and measures to make sure we are prepared to help Ohioans get back to work when this pandemic subsides. I applaud the collaborative work on this bill and look forward to signing it soon."