Sts. Peter & Paul Catholic School held a groundbreaking ceremony for a new wing to their building Friday evening.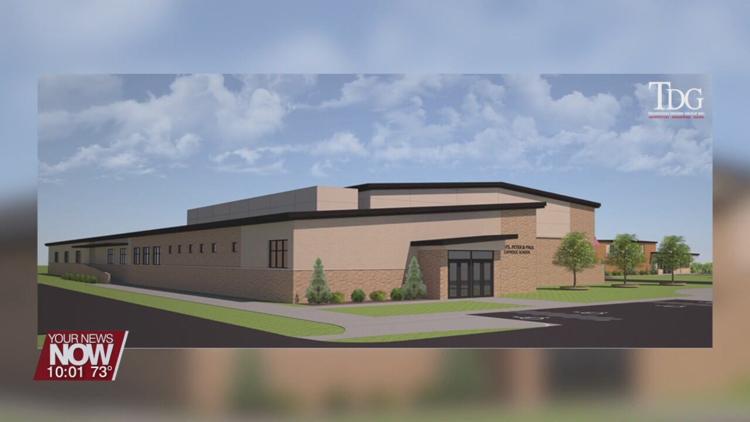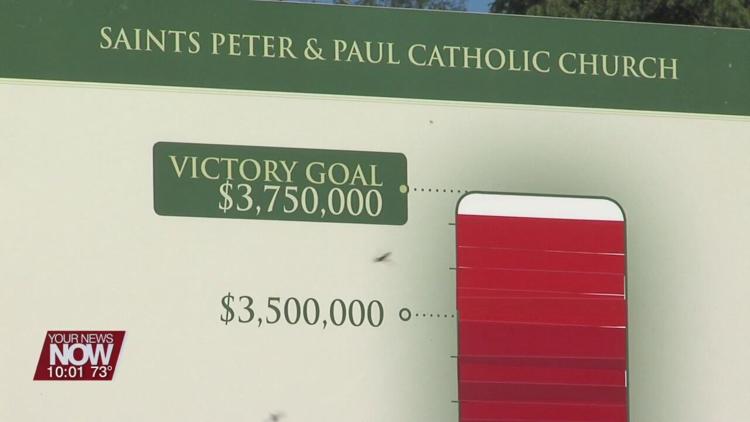 The old building was in need of repair and renovation that would have cost the same as building a new building so they decided to add a new wing and gymnasium. They are adding an 11,700 square foot addition of 8 classrooms and accessory areas, and a 13,000 square foot gymnasium. They have already raised a little over $3.85 million from individuals and businesses and have around $828,000 left from earlier renovation and flood restoration projects, with a goal of raising an additional $310,000 for the gymnasium. This renovation will help bring all of the students together tightening their bond with each other.
Connie Niese, Principal of Sts. Peter & Paul Catholic School said, "We focus on family here."
She continues, "If we are all in the same building the little guys will be able to see the 8th graders every day, the kindergartners. So they will be able to see them as part of their family and just grow together as one big group."
The estimated cost is just over $5 million and is expected to be completed by August of next year.