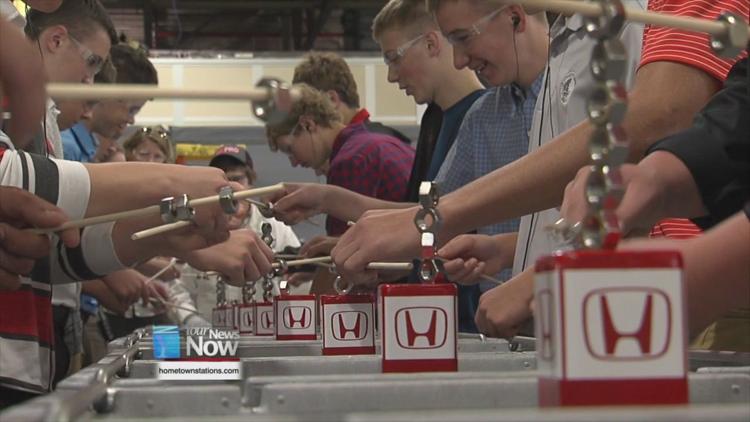 The Honda Engine Plant in Anna opened its doors for 800 students from 24 different area schools for their 3rd annual Manufacturing Day.
The open house event was created to let students in on the world of manufacturing and see what an average day looks like for those that are working at the Anna plant.
For some of those students, seeing everything close up may change the way that they think about the automotive industry as it is today.
"I think the kids have a perception of what manufacturing is, and that perception might come from their parents or grandparents - but manufacturing has really changed over even the last decade," said Rick Riggle, general manager for the Anna Engine Plant. "When they come in and see how complex our processes are and the level of the technical detail that we have an executed here at the plant, they'll see that this is not the stereotypical factory."
Throughout the tour, there were different activities for students to do some hands-on learning. With such a large plant to explore, there was something for everyone to take away from the day.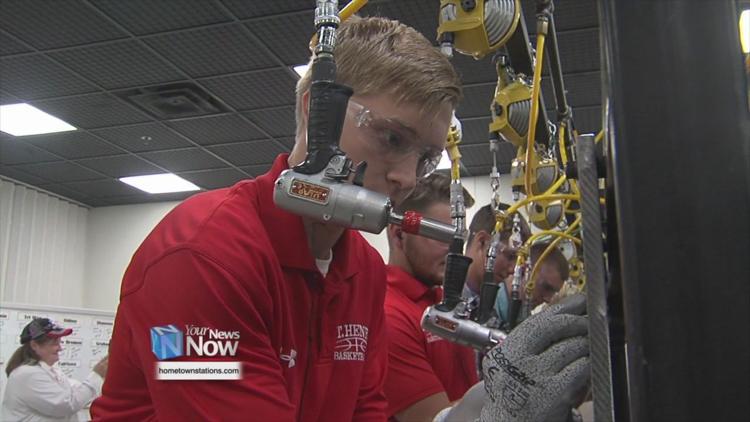 "Back home I'm a volunteer firefighter and seeing their emergency response team here was pretty cool to me, and having them train, they do the exact same stuff that I do back home, so that was really cool to see," said Isaac Wendel, a senior at St. Henry High School.
Some even had a personal connection to the plant itself: "Actually I went here last year because my parents both work here, my mom and my dad - I just came here to see their world because I don't come here all the time so I thought it was good opportunity to see what they feel like after their long day of work," said Colleen Meyer, a senior at St. Henry High School.
At the end of the day, the open house was designed to encourage and inspire the next generation of engineers and manufacturing professionals to think about what they want to do once they graduate.
"We get feedback from people who are interested in co-ops and internships, and I think it really spurs their thought process on what their career is going to be and maybe how Honda fits into that," Riggle said.
The Honda plants in Marysville and East Liberty will also be welcoming in students for their own Manufacturing Day events throughout the week.