The best of the best honored today(12/4/19) by the Shawnee Noon Optimist Club.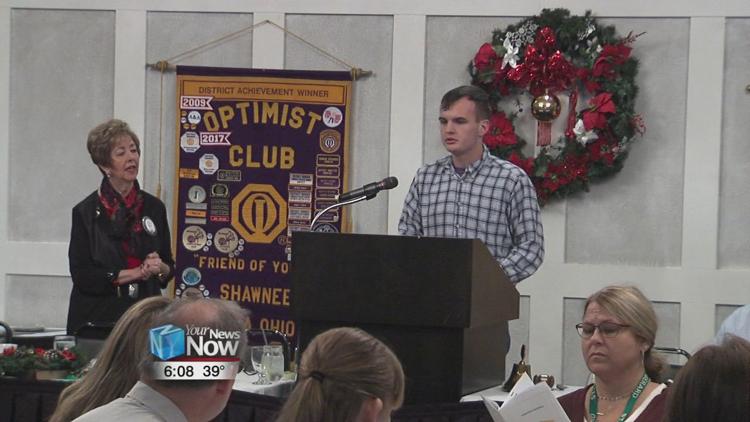 Twenty students from four different schools that are in the Shawnee Noon Optimist district were given the club's annual "Students of Honor and Achievement" award. These young adults have shown a desire to excel in all areas including academics, sports, arts, and science. Organizers say they wanted to honor them because they are our future.
Shawnee Optimist President says, "They're just starting out in the world. They're going to be running this world and we are so proud of how they have handled their school years. They've all shown they are the best, they are the cream of the crop."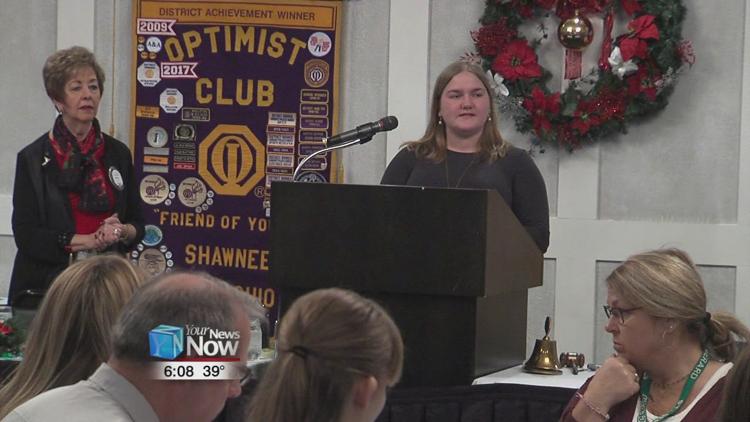 Parish adds the students are exceptional role models, exhibit outstanding qualities as high school seniors and will do great things in the future. Students honored were from Shawnee, Perry, Lima Central Catholic, and Apollo Career Center.